$16.99
AUD
Category: Activity Books & Games | Series: Bluey
Bluey loves to play Use the magnets to create games for Bluey, Bingo and their friends in the backyard, the forest and more. A fun-filled magnet book for kids of all ages. Blueyhas been a phenomenal success since airing on ABC KIDS in October 2018, amassing legions of dedicated fans and hugely popula r ranges of books, toys, clothes, games and more. It holds the coveted position of being the most watched program ever on ABC iView, with over 260 million plays for Series One, and is the winner of an International Emmy for Most Outstanding Children's Programme.   ...Show more
$5.99
AUD
Category: Activity Books & Games
Have fun with Bluey and Bingo as they play their favourite games! There are stickers to place, puzzles to solve and so much more. Bluey has been a phenomenal success since airing on ABC KIDS in October 2018, amassing legions of dedicated fans and taking the coveted position of being the most watched pr ogram ever on ABC iView, with over 100 million plays. It has also topped the Australian iTunes Kids Chart with the series peaking at #1 and consistently remaining in the Top 5. ...Show more
$19.99
AUD
Category: Activity Books & Games | Series: Millie Marotta Ser.
Go into the woods with Millie Marotta The New York Times bestselling artist has created a stunning coloring book filled with forest-dwelling creatures.   In the sixth installment of her wildly popular coloring book series, Millie Marotta takes us through the woodlands of the world. More than 90 intricat e drawings of beautiful forest-dwelling creatures will delight colorists and spark their creativity. Millie's enticing flora and fauna include an adorable napping fox, little owl, Japanese pygmy woodpecker, peacock, badger, and polecat, along with whimsical ginkgo leaves, blossoming flowers, and tropical seeds and fruits that spill invitingly across the pages. ...Show more
$12.99
AUD
Category: Activity Books & Games
Join even more of the world's most inspiring women in this amazing activity book based on Kate Pankhurst's Fantastically Great Women Who Saved the Planet, a brilliant new addition to the Fantastically Great Women series, all about women women who used their skills and voices to look after our marvellous ly beautiful world, by respecting and protecting it. With an exciting variety of activities, along with fascinating nuggets of information about these trail-blazing women, prepare to spend endless hours of fun creating your own poster against animal testing with The Body Shop's Anita Roddick, keeping a weather diary with meteorologist Edith Farkas and even making a nature collage with the courageous women of the Chipko Movement. With over 200 stickers and many postcards to send to friends, this is the perfect activity book to celebrate girl power! List of women featured- Eugenie Clark, Wangari Maathai, Ingeborg Beling, Anita Roddick, Edith Farkas, Jane Goodall, Isatou Ceesay, Florence Augusta Merriam Bailey, M iria Telkes, The Chipko Movement, Eileen Kampakuta Brown and Eileen Wani Wingfield, Ursula Marvin and Daphne Sheldrick. ...Show more
$5.99
AUD
Category: Activity Books & Games
Colour Bluey's backyard, the creek, the playground and more in this fun-filled colouring book.Bluey has been a phenomenal success since airing on ABC KIDS in October 2018, amassing legions of dedicated fans and taking the coveted position of being the most watched program ever on ABC iView, with over 20 0 million plays. It has also topped the Australian iTunes Kids Chart with the series peaking at #1 and consistently remaining in the Top 5. ...Show more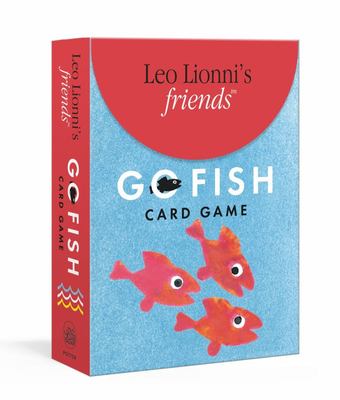 $21.99
AUD
Category: Activity Books & Games
The beloved characters from Swimmy and more of Leo Lionni's perennially bestselling books make playing Go Fish a brand-new adventure for parents and kids alike.  Do you have any Fredericks? Any Swimmys? Any chameleons or crocodiles or extraordinary eggs?   This deck of 52 oversized, kid-friendly card s features Leo Lionni's colorful characters, beginning with Swimmy the fish Two extra cards show the rules for three classic card games: Go Fish, Snap, and Concentration. Parents who themselves grew up with Lionni's books will delight in playing with their kids. ...Show more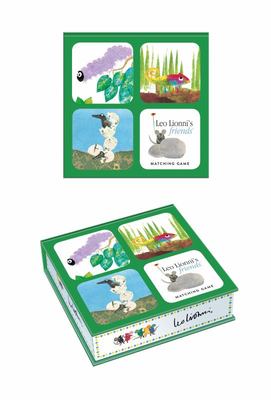 $29.99
AUD
Category: Activity Books & Games
Featuring the beloved characters from Frederick, Swimmy, Fish is Fish, A Color of His Own, and more of Leo Lionni's bestselling picture books, this 40-piece matching game will charm both children and their parents (who grew up with Lionni's books too ).   Leo Lionni's Friends Matching Game works your child's memory and language skills with 40 matching pieces, featuring 20 illustrations of Swimmy, Alexander, Frederick, the Extraordinary Egg, and more characters and objects from Leo Lionni's bestselling children's books. The pieces are stacked in four piles with a bellyband inside the box so you can open it and see the sturdy pieces and bright, beloved illustrations.   - Play strengthens focus, concentration, and memory skills - Builds hand-eye coordination and dexterity - Includes 40 sturdy 2 3/8" x 2 3/8" square cards with rounded corners - Ideal gift for baby showers, birthdays, Christmas, Hanukkah, and Easter ...Show more

$24.99
AUD
Category: Activity Books & Games
These construction cards are fun for all the family Build a skyscraper using the beautifully-designed cards, with only your imagination to limit you. Each pack contains 64 cards (105 x 69 mm) in a variety of graphic designs. Clever paper engineering allows you to slot the cards together, building up a nd out in whichever way you like! Also included is a short booklet, with descriptions of the key elements of a skyscraper and suggestions of how to build your masterpiece. You can go traditional or get abstract and construct your own crazy high-rise! Renowned illustrator Paul Farrell has designed these cards in a cool, graphic style - turning the image of a skyscraper into a work of art. Fun, educational, creative and mindful. The sky's the limit! ...Show more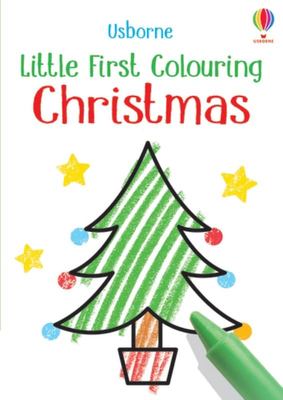 $9.99
AUD
Category: Activity Books & Games | Series: Little First Colouring
From Santa to snowmen, this book contains a wealth of Christmas-themed colouring for little children, while gingerbread houses, mittens and hot chocolate give it a delicious Scandi feel. Bold outlines provide the perfect way for young children to develop their pen control and colouring skills, while sim ple words on each page for parents or older children to read encourage a curiosity for information from an early age. Charming outlines of over 30 things associated with the Christmas season. Encourages mark-making and development of pen control and colouring skills. Perfect Christmas activity title for toy shops and gift shops as well as bookshops. ...Show more
$16.99
AUD
Category: Activity Books & Games | Series: Peppa Pig
A lovely magnet book full of Peppa's favourite things! Peppa and her family are out for a fun day in town and they are having the best day ever! Move your magnets to create exciting adventures for Peppa, Mummy Pig, Daddy Pig and George. Help build storytelling and imagination skills with this lovely, br ight book. ...Show more
$16.99
AUD
Category: Activity Books & Games | Series: Billie B Brown
What does the B in Billie B Brown stand for? BOREDOM BUSTERS! Packed with puzzles, activities, recipes and interviews with Sally and her friends, Billie's Bumper Book of Fun will keep you entertained for hours!