$49.99
AUD
Category: Non-Fiction
If anyone can teach us how to pursue the life and work of an artist, it is the artists in Truth Bomb. This compilation of pioneering and established women artists from around the world will motivate and empower you, challenge you to find solace in the shared human experiences of birth, death, love, ange r, joy, sadness. Their sassiness will fire your spirit. Truth Bomb offers the very best commentary and insight into the incredible formation of diverse women artists while uncovering the power of taking a chance, pushing the envelope and ultimately not being shy when it comes to making a mark. It is a magical visual mash-up of images, memoirs, moments, interviews and inspirational beginnings as told by twenty-two leading women artists, including Beci Orpin, Mickalene Thomas, Kaylene Whiskey and Judy Chicago. Truth Bomb is an ode to art and artists and an attempt to decipher the mystery of creativity. ...Show more
The Big Book of Blooms
by Yuval Zommer; Elisa Biondi; Scott Taylor; Barbara Taylor
$24.99
AUD
Category: Non-Fiction
In The Big Book of Blooms, the next installment in the wildly successful Big Book series, Yuval Zommer's charming illustrations bring to life some of the most colorful, flamboyant, and unusual flowers from across the globe. In the opening pages, readers will learn all about botany, including how to rec ognize different types of flowers. Subsequent pages illustrate the various habitats that are home to flora such as pitcher plants, the giant water lily, and the weirdly wonderful corpse flower. Readers will discover which flowers are endangered and why some blooms are fragrant or colorful, not to mention grisly details about carnivorous and poisonous flowers. This title pairs picture-book charm and concise, informative text to create a beautiful book for children to return to. Zommer's quirky illustrations appeal to young readers, who will relish these fun and amazing facts about the world's most exciting plants. ...Show more
$32.99
AUD
Category: Non-Fiction
Dangerous animals get a bad rap, but this beautifully illustrated encyclopaedia helps us appreciate the incredible features of some of our more hair-raising animal species. With more than sixty of the most deadly and dangerous animals from across the world to explore, every page of this beautifully illu strated volume is more eye-opening than the last. You will learn interesting facts about these fascinating species, (many of which you won't have even known were deadly) such as how they have adapted to survive and whether we should be threatened by these animals or appreciate them for their incredible features. Children and adults alike will pore over the breathtaking scientific illustrations of unusual animals from the Cone Shell to the Wolverine and the Irukandji Jellyfish to the Slow Loris, debating their relative dangerous features, learning about science and nature along the way.  This gorgeous hardcover book is illustrated in exquisite detail by award-winning author and illustrator, Sami Bayly. A brilliant companion to The Illustrated Encyclopaedia of Ugly Animals. ...Show more
$19.99
AUD
Category: Non-Fiction
An accessible and reassuring picture book that teaches children what they need to know about bushfires so they can understand what's happening and be smart and prepared, not scared. Australia is a big country with all sorts of weather. And sometimes extreme weather like bushfires. Bushfires can make a r eal mess of things. The air fills with smoke. The skies turn red. Ash falls. Precious things burn. But we don't need to be scared, we just need to know all about bushfires and prepare for them. This book will help you understand what causes bushfires, introduce you to all the clever people who are keeping an eye on them, and teach you how to be prepared and not scared. A practical and reassuring book for children to help them understand bushfires and what action they can take to feel less anxious and more prepared as Australia faces longer and more intense bushfire seasons. ...Show more
$17.99
AUD
Category: Non-Fiction
Am I my body? Am I my mind? Who am I? Take a trip into deepest inner space to answer one of life's biggest questions. This is a book for anyone who has ever paused to wonder exactly who is wondering.
$19.99
AUD
Category: Non-Fiction
A bumper book of maths fun stuffed with things to draw, puzzle, invent, order, unscramble, code, decode for kids aged 7+ years from Australia's best known maths man. There's magic in maths - if you know where to look...
$37.99
AUD
Category: Non-Fiction
Egg and Spoon is a beautiful illustrated cookbook for children—and adults—that celebrates imagination, confidence and the fun of cooking. A scrumptious collection for anyone who loves good healthy food— and an occasional indulgence. Here are after-school snacks, breakfast on a stick, cakes, slices and dinners. Egg and Spoon is for children learning to cook independently and families to enjoy cooking together. Much of the food is naturally gluten-free or vegan. Alexandra Tylee is the owner and chef at Pipi Café, a little pink house, cottage garden and pizza truck. Pipi celebrates eating together and taking pleasure in small things—hot chocolate in a special cup, foraged food, a boiled egg slipped into a pocket for later. Tylee trusts children to choose flavours and handle equipment in this joyful book that will set them on a lifetime love of healthy cooking and eating.   Giselle Clarkson's illustrations are scrumptious and subversively playful. Written by Alexandra Tylee and illustrated by Giselle Clarkson ...Show more
$14.99
AUD
Category: Non-Fiction | Series: Extraordinary Lives
The story of a man whose music changed the world. Farrokh Bulsara was a young boy who loved music and was known for being quiet and kind, even when people made fun of his unusual teeth. Farrokh grew up to be Freddie Mercury, an incredible musician who could command audiences with his charisma and tale nt, and who would one day say that those teeth were the very reason he was able to sing with such amazing range. From his childhood in Zanzibar to the formation of rock band Queen, to their record-breaking Live Aid performance, discover the journey Freddie Mercury took to becoming one of the world's most influential musicians. Collect them all! Packed full of incredible stories, fantastic facts and dynamic illustrations, Extraordinary Lives shines a light on important modern and historical figures from all over the world. The Extraordinary Life of Michelle Obama The Extraordinary Life of Malala Yousafzai The Extraordinary Life of Anne Frank The Extraordinary Life of Mahatma Gandhi The Extraordinary Life of Alan Turing The Extraordinary Life of Serena Williams The Extraordinary Life of Greta Thunberg ...Show more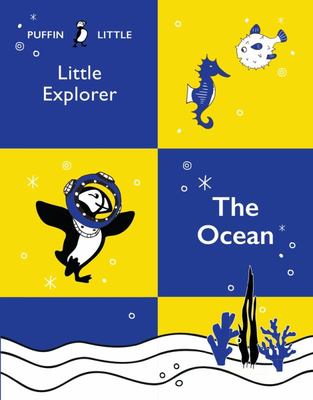 $12.99
AUD
Category: Non-Fiction
Just because we're little doesn't mean we can't learn BIG facts. Have you ever wondered what lives under the waves? If you're a Little Explorer who is curious about the ocean, you're about to go on an EXCITING UNDERWATER ADVENTURE with Puffin Little!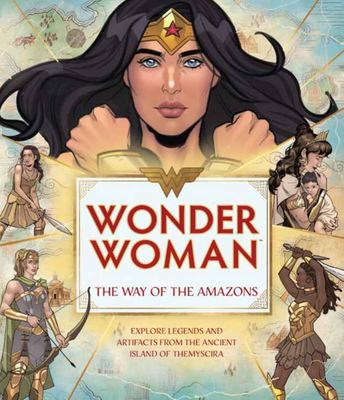 $32.99
AUD
Category: Non-Fiction
Explore the mysteries of Wonder Woman's ancient homeland and follow her journey into the modern world with this engaging interactive history of the Amazons.   Herewith lie the secrets of Themyscira, the home of the Amazon Warriors and their princess, Diana.   When Wonder Woman left paradise to journ ey to the modern world, she brought with her reproductions of the secret archives of her homeland of Themyscira. Wonder Woman: The Way of the Amazons is a fascinating collection of history and artifacts from Diana's homeland, which unlocks the mysteries of the Amazons and their hidden island with stunning original illustrations, and wondrous special features including pages that open up, removable treasures, and more. Get a rare glimpse into Amazon traditions and explore their lush and beautiful home, including the exotic bestiary of mythical creatures, kangas, and more. Then follow Diana as she shares her personal tale of entering the modern world and grow from a young Amazon Princess to become Wonder Woman. ...Show more
$12.99
AUD
Category: Non-Fiction
Just because we're LITTLE doesn't mean we can't learn BIG facts. Have you ever wondered how the ANZACs got their name? If you're a Little Historian who wants to learn about the ANZACs, you're about to MARCH INTO THE PAST with Puffin Little!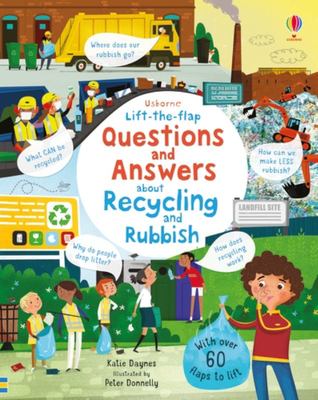 $19.99
AUD
Category: Non-Fiction | Series: Lift the Flap Questions and Answers
A fabulous overview of what happens to our waste, from stinking problems and hi-tech sorting systems to the importance of producing less rubbish in the first place. Includes top tips on how we can reduce and re-use. Humorous artwork by award-winning illustrator Peter Donnelly. The Q&A format gives punchy, bite-sized facts that kids love. Covers a hugely important environmental topic in a fun, non-preachy way. ...Show more