$29.99
AUD
Category: Young Adult | Series: Hunger Games
Ambition will fuel him. Competition will drive him. But power has its price. It is the morning of the reaping that will kick off the tenth annual Hunger Games. In the Capitol, 18-year-old Coriolanus Snow is preparing for his one shot at glory as a mentor in the Games. The once-mighty house of Snow has fallen on hard times, its fate hanging on the slender chance that Coriolanus will be able to outcharm, outwit and outmaneuver his fellow students to mentor the winning tribute. The odds are against him. He's been given the humiliating assignment of mentoring the female tribute from District 12, the lowest of the low. Their fates are now completely intertwined — every choice Coriolanus makes could lead to favour or failure, triumph or ruin. Inside the arena, it will be a fight to the death. Outside the arena, Coriolanus starts to feel for his doomed tribute... and must weigh his need to follow the rules against his desire to survive no matter what it takes. THE BALLAD OF SONGBIRDS AND SNAKES revisits the world of Panem sixty-four years before the events of The Hunger Games, starting on the morning of the reaping of the Tenth Hunger Games. On returning to the world of The Hunger Games, Suzanne Collins said, "With this book, I wanted to explore the state of nature, who we are, and what we perceive is required for our survival. The reconstruction period ten years after the war, commonly referred to as the Dark Days - as the country of Panem struggles back to its feet - provides fertile ground for characters to grapple with these questions and thereby define their views of humanity." ...Show more
$19.99
AUD
Category: Young Adult
Winner of the CILIP Amnesty Honour 2017. Shortlisted for the Guardian Children's Fiction Prize and the CILIP Carnegie Medal 2017. Perfect for fans of THE BOY IN THE STRIPED PYJAMAS. This is a beautiful, vivid and deeply moving story about a refugee boy who has spent his entire life living in a detentio n centre. This novel reminds us all of the importance of freedom, hope, and the power of a story to speak for anyone who's ever struggled to find a safe home. '...a special book' - Morris Gleitzman, author of the acclaimed ONCE series Born in a refugee camp, all Subhi knows of the world is that he's at least 19 fence diamonds high, the nice Jackets never stay long, and at night he dreams that the sea finds its way to his tent, bringing with it unusual treasures. And one day it brings him Jimmie. Carrying a notebook that she's unable to read and wearing a sparrow made out of bone around her neck - both talismans of her family's past and the mother she's lost - Jimmie strikes up an unlikely friendship with Subhi beyond the fence. As he reads aloud the tale of how Jimmie's family came to be, both children discover the importance of their own stories in writing their futures. ...Show more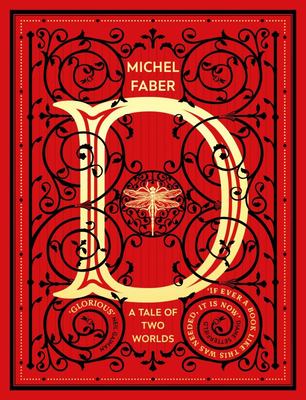 $32.99
AUD
Category: Young Adult
'Glorious. A story that will be found and enjoyed and dreamed about for years to come. I loved it' NEIL GAIMAN. A contemporary Dickensian fable about moral courage and self-determination by the acclaimed author of The Crimson Petal and the White. 12-year-old Dhikilo was born in a faraway country, thou gh she's doing her best to feel at home with her new parents in the crumbly seaside town of Cawber-on-Sands. Until one day, the letter D disappears from the language, and Dhikilo is the only person who notices it's gone. You'd think the loss of one little letter wouldn't make much of a ifference to aily life. But it actually makes things very ifficult and, eventually, quite esperate. Determined to rescue the D, Dhikilo teams up with her old history teacher, Professor Dodderfield. In moments, she is in the wintery land of Liminus where she meets the Magwitches, the Quilps, the Spottletoes, and other strange tribes. Can she escape from the terrifying Bleak House? Can she stop the D from disappearing for ever? And can Dhikilo - a girl with no past and no country - discover who she is and where she really belongs? ...Show more
$16.99
AUD
Category: Young Adult
A glimpse of three women dressed as mermaids leaves one boy filled with wonder and ready to dazzle the world. While riding the subway home with his Nana one day, Julian notices three women spectacularly dressed up. Their hair billows in brilliant hues, their dresses end in fishtails, and their joy fill s the train carriage. When Julian gets home, daydreaming of the magic he's seen, all he can think about is dressing up just like the ladies and making his own fabulous mermaid costume. But what will Nana think about the mess he makes – and even more importantly – what will she think about how Julian sees himself? ...Show more
$16.99
AUD
Category: Young Adult
Now a Netflix film starring Millie Bobby Brown and Harry Cavill with a screenplay by Jack Thorne (Harry Potter and the Cursed Child). Enola Holmes might be the much younger sister of Sherlock Holmes, but she manages to outsmart him at every turn, solving thrilling mysteries in her very own way.
$32.99
AUD
Category: Young Adult
Number one bestselling author Stephenie Meyer makes a triumphant return to the world of Twilight with this highly-anticipated companion; the iconic love story of Bella and Edward told from the vampire's point of view. When Edward Cullen and Bella Swan met in Twilight, an iconic love story was born. But until now, fans have heard only Bella's side of the story. At last, readers can experience Edward's version in the long-awaited companion novel, MIDNIGHT SUN.This unforgettable tale as told through Edward's eyes takes on a new and decidedly dark twist. Meeting Bella is both the most unnerving and intriguing event he has experienced in all his years as a vampire. As we learn more fascinating details about Edward's past and the complexity of his inner thoughts, we understand why this is the defining struggle of his life. How can he justify following his heart if it means leading Bella into danger? In MIDNIGHT SUN, Stephenie Meyer transports us back to a world that has captivated millions of readers and brings us an epic novel about the profound pleasures and devastating consequences of immortal love. ...Show more
$16.99
AUD
Category: Young Adult | Series: The\Cursebreaker Ser.
In the sequel to New York Times bestselling A Curse So Dark and Lonely, Brigid Kemmerer returns to the world of Emberfall in a lush fantasy where friends become foes and love blooms in the darkest of places.Find the heir, win the crown.The curse is finally broken, but Prince Rhen of Emberfall faces dark er troubles still. Rumors circulate that he is not the true heir and that forbidden magic has been unleashed in Emberfall. Although Rhen has Harper by his side, his guardsman Grey is missing, leaving more questions than answers. Win the crown, save the kingdom. Grey may be the heir, but he doesn't want anyone to know his secret. On the run since he destroyed Lilith, he has no desire to challenge Rhen--until Karis Luran once again threatens to take Emberfall by force. Her own daughter Lia Mara sees the flaws in her mother's violent plan, but can she convince Grey to stand against Rhen, even for the good of Emberfall?The heart-pounding, compulsively readable saga continues as loyalties are tested and new love blooms in a kingdom on the brink of war. ...Show more
$16.99
AUD
Category: Young Adult
A brand new Stella Street adventure from Elizabeth Honey! When Henni goes to Amsterdam with her elderly Dutch neighbour, she discovers a long-held family secret. But this creates a terrible dilemma for Henni - should she tell the Dutch family what she knows?  
$19.99
AUD
Category: Young Adult
One street-boy's quest to reunite and make amends with his best friend told in an epic story that spans a city, a decade, and the divide of life and death itself. From the award-winning author of The Bone Sparrow. A boy awakens in the Afterlife, with a pocketful of vague memories, a key, a raven, and a mysterious Atlas to guide him as he sets out to piece together the mystery of his final moments... Meanwhile on Earth, Twig is alone as a newly-made street kid after his dad goes missing. But when he meets Flea, a cheerful pickpocket, the pair become fast friends, better even than blood family itself. Together, Twig and Flea raise themselves on the crime-ridden streets, taking what they need and giving the rest to the even-poorer. Life is good, as long as they have each other. But the all-powerful Boss who rules the streets has other plans. Loyalty will be tested, and a cruel twist of fate will lead to an act of ultimate betrayal. But will it tear the friends apart... forever? ...Show more
$19.99
AUD
Category: Young Adult
The Silence of the Lambs meets Sadie in this riveting psychological thriller about two teenagers teaming up with the FBI to track down juvenile serial killers. In 1982, two teenagers -- serial killer survivor Emma Lewis and US Marshal candidate Travis Bell -- are recruited by the FBI to interview convic ted juvenile killers and provide insight and advice on cold cases. From the start, Emma and Travis develop a quick friendship, gaining information from juvenile murderers that even the FBI can't crack. But when the team is called in to give advice on an active case -- a serial killer who exclusively hunts teenagers -- things begin to unravel. Working against the clock, they must turn to one of the country's most notorious incarcerated murderers for help: teenage sociopath Simon Gutmunsson. Despite Travis's objections, Emma becomes the conduit between Simon and the FBI team. But while Simon seems to be giving them the information they need to save lives, he's an expert manipulator playing a very long game . . . and he has his sights set on Emma. Captivating, harrowing, and chilling, None Shall Sleep is an all-too-timely exploration of not only the monsters that live among us, but also the monsters that live inside us.   ...Show more
$19.99
AUD
Category: Young Adult
She said we didn't know what the world out there had become. We had been alone there so long on that tiny island, in that tiny church. But in the night, I couldn't bear it. My chest beat like wings. Identical twin sisters Summer and Winter live alone on a remote island, sheltered from a destroyed world . They survive on rations stockpiled by their father and spend their days deep in their mother's collection of classic literature-until a mysterious stranger upends their carefully constructed reality. At first, Edward is a welcome distraction. But who is he really, and why has he come? As love blooms and the world stops spinning, the secrets of the girls' past begin to unravel and escape is the only option. A sumptuously written novel of love and grief; of sisterly affection and the ultimate sacrifice; of technological progress and climate catastrophe; of an enigmatic bear and a talking whale-The End of the World Is Bigger than Love is unlike anything you've read before. ...Show more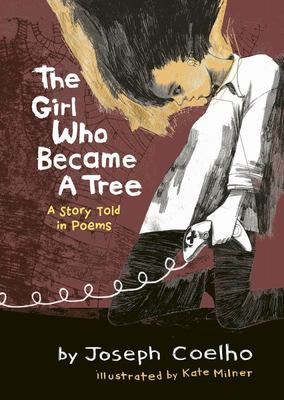 $29.99
AUD
Category: Young Adult
Daphne is unbearably sad and adrift. She feels the painful loss of her father acutely and seeks solace both in the security of her local library and the escape her phone screen provides by blocking out the world around her. As Daphne tries to make sense of what has happened she recalls memories of share d times and stories past, and in facing the darkness she finds a way back from the tangle of fear and confusion, to feel connected once more with her friends and family. The Girl Who Became a Tree sees Joseph Coelho deploy a wide variety of poetic forms with consummate skill in its narration of events. He seamlessly but searingly weaves together the ancient legend of Daphne, who was turned into a tree to avoid the attentions of the god Apollo, and a totally modern tale, mixing real-life and fantasy, in which a latter-day Daphne seeks her own freedom. This a heart-stoppingly imaginative story told in poems, at times bleak and even tragic, which is layered, rich and ultimately a tour de force of poetic skill and energy ...Show more