$24.99
AUD
Category: Travel Guides
A major new talent redefines the literature of rural life. Old world met new when a shepherd in the English Lake District impulsively started a Twitter account. A routine cell phone upgrade left author James Rebanks with a pretty decent camera and a pre-loaded Twitter app--the tools to share his way of life with the world. And what began as a tentative experiment became an international phenomenon.James has worked the land for years, as did his father, and his father before him. His family has lived and farmed in the Lake District of Northern England as long as there have been written records (since 1420) and possibly much longer. And while the land itself has inspired great poets and authors we have rarely heard from the people who tend it. One Twitter account has changed all that, and now James Rebanks has broken free of the 140-character limit and produced "the book I have wanted to write my whole life." The Shepherd's Life is a memoir about growing up amidst a magical, storied landscape, of coming of age in the 1980s and 1990s among hills that seem timeless, and yet suffused with history. Broken into the four seasons, the book chronicles the author's daily experiences at work with his flock and brings alive his family and their ancient way of life, which at times can seem irreconcilable with the modern world. An astonishing original work, The Shepherd's Life is an intimate look from inside a seemingly ordinary life, one that celebrates the meaning of place, the ties of family to the land around them, and the beauty of the past. It is the untold story of the Lake District, of a people who exist and endure out of sight in the midst of the most iconic literary landscape in the world.   From the Hardcover edition. ...Show more
$29.99
AUD
Category: Travel Guides | Series: EXPLORE AUSTRALIA
Walks in Nature: Australia is a celebration of being outdoors. From coastal cliffs and crescents of sand, to iconic bush landscapes and wild offshore islands, this book offers more than 100 walking trails around the country, all within an easy distance of your capital city. This second edition has been completely updated and contains new walks for every state. In every chapter you'll find a variety of walks to suit every season and fitness level, with detailed track notes and easy-to-use maps. Each trail is 6-20km in distance and includes a delicious suggested foodie stop, where you can refuel and reflect on a day walking in nature. The book features walks in and around Sydney, Canberra, Melbourne, Adelaide, Perth, Brisbane and Hobart. ...Show more
$39.99
AUD
Category: Travel Guides
Marcia Langton: Welcome to Country is a curated guidebook to Indigenous Australia and the Torres Strait Islands. In its pages, respected Elder and author Professor Marcia Langton offers fascinating insights into Indigenous languages and customs, history, native title, art and dance, storytelling, and cu ltural awareness and etiquette for visitors. There is also a directory of Indigenous tourism experiences, organised by state or territory, covering galleries and festivals, national parks and museums, communities that are open to visitors, as well as tours and performances. This book is essential for anyone travelling around Australia who wants to learn more about the culture that has thrived here for over 50,000 years. It also offers the chance to enjoy tourism opportunities that will show you a different side of this fascinating country -- one that remains dynamic, and is filled with openness and diversity. ...Show more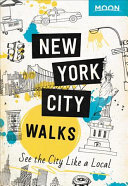 $22.99
AUD
Category: Travel Guides | Series: Travel Guide Ser.
Experience the city that never sleeps like a local: on foot Whether you're strolling along tree-lined streets in the Village or hustling down Fifth Avenue, discover the best of the Big Apple with Moon New York City Walks.Walk through the city's coolest neighborhoods, including Soho, the West Village, t he Lower East Side, Williamsburg, and more, with color-coded stops and turn-by-turn directionsFind your scene with top ten lists for restaurants, arts and culture, and coffeeGet to know the real New York on six customizable walks Stroll past icons like the Flatiron Building, the Empire State Building, and Rockefeller Center, or learn more about the history of jazz and the Harlem Renaissance. Take in jaw-dropping views along the High Line, shop the trendiest brands in the Meatpacking District, and explore world-famous galleries and museums. Cross the Williamsburg Bridge, hit a flea market, and discover coffee shops tucked among the Brooklyn warehouses. Sample authentic Chinese noodles and dim sum, comforting soul food, and old-school deli standbys, or admire the city skyline from one of New York's many rooftop barsExplore on the go with foldout maps of each walking route and a removable full-city map, all in a handy guide that fits in your pocketDiscover public transportation options like bike rentals, subway, taxis, buses, and ferriesWith creative routes, public transit options, and a full-city map, you can explore New York at your own pace, without missing a beat.Check out our guides to more of the world's best cities, so you can hit the ground running Also available: Moon Barcelona Walks, Moon Berlin Walks, Moon Tokyo Walks, Moon Amsterdam Walks, Moon Paris Walks, Moon Rome Walks, and Moon London Walks. ...Show more
$39.99
AUD
Category: Travel Guides | Series: Ultimate Ser.
Australians have always loved a good road trip, whether it's a leisurely Sunday drive through wineries or to a beach near a major city, a quick weekend getaway into the mountains or roughing it on a remote outback track. And hitting the road is a great way to spend our holiday time with family and frien ds. In Ultimate Road Trips: Australia, author Lee Atkinson highlights 40 of the best driving holidays around the country. Each chapter includes information on things to see and do, detailed route maps and a handy list of distances to help you plan your trip, as well as lots of useful advice on family-friendly attractions, where to eat and the best hotels, guesthouses, caravan parks and camping spots. You'll also find details on the best time of year to visit, driving tips and a guide to surviving a road trip with a back seat full of kids. Keep this book in the car for when you're out on the road, or curl up with it at home and dream about your next journey.   ...Show more
$24.99
AUD
Category: Travel Guides
This is an enchanting and fascinating insight into Japanese landscape, culture, history and future. Originally written in Japanese, this passionate, vividly personal book draws on the author's experiences in Japan over thirty years. Alex Kerr brings to life the ritualized world of Kabuki, retraces his i nitiation into Tokyo's boardrooms during the heady Bubble Years, and tells the story of the hidden valley that became his home. But the book is not just a love letter. Haunted throughout by nostalgia for the Japan of old, Kerr's book is part paean to that great country and culture, part epitaph in the face of contemporary Japan's environmental and cultural destruction. Winner of Japan's Shincho Gakugei Literature Prize, and now fully revised in a new edition. Alex Kerr is an American writer, antiques collector and Japanologist. Lost Japan is his most famous work. He was the first foreigner to be awarded the Shincho Gakugei Literature Prize for the best work of non-fiction published in Japan. ...Show more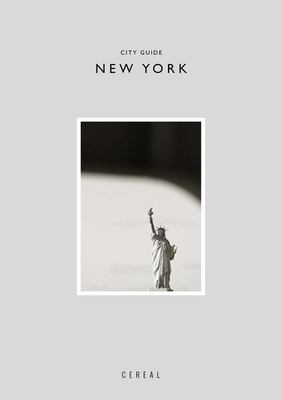 $35.00
AUD
Category: Travel Guides
From the leading independent travel and style magazine Cereal comes Cereal City Guide: New York a portrait of the Empire City offering a finely curated edit on what to see and do for discerning travelers and locals alike. Rich Stapleton and Rosa Park, Cereal's founders, travel extensively for the magaz ine and were inspired to create a series of city guides that highlighted their favorite places to visit. Now, after building a loyal readership that counts on their unique, considered advice, they are relaunching the books with a fresh design and new content. Rather than a comprehensive directory of all there is to see and do, these Cereal City Guides offer instead an edit of points of interest and venues that reflect Cereal's values in both quality and aesthetic sensibility. Rich and Rosa have personally visited hundreds of venues in New York, distilling their preferred locales down to their firm favorites. From the inspired boutiques which reflect that distinctive New Yorker eclecticism to the local restaurants that feed them, these are the finds that that will offer a more personal take on the city. Meticulously researched and illustrated with original photography, each guide includes: photo essays of striking images of the city an illustrated neighborhood map interviews and essays from celebrated locals, such as chef Camille Becerra, shop owner Kai Avent-deLeon, and more lists of essential architectural points of interest, museums, galleries, day trips outside the city, and unique goods to buy an itinerary for an ideal day in New York Cereal City Guide: New York is a design-focused portrait of an iconic city, offering a distinctive look at the best museums, galleries, restaurants, and shops. Also, check out Cereal City Guide: London and Cereal City Guide: Paris. ...Show more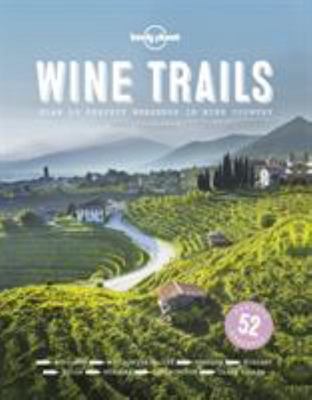 $34.99
AUD
Category: Travel Guides | Series: Lonely Planet Ser.
From Lonely Planet, the world's leading travel guide publisher,Wine Trails,the first book in Lonely Planet's "Perfect Weekends" series, introduces the secret gems in well-known regions such as Napa and Sonoma, Tuscany, Burgundy and Rioja, and also explores off-the-beaten-path regions in Georgia, Greece and beyond. Detailed itineraries recommending the most interesting wineries and the best places to stay and eat in 52 wine regions near major cities make this perfect for travel enthusiasts who enjoy wine. Winemakers offer personal insights into what wines to taste and why they're special and help you to understand a place, its people and their traditions through the wine that is made there. Gorgeous photography, maps and in-the-know authors complete the package. Authors:Lonely Planet, Mark Andrew, Robin Barton, Sarah Bennett, Lee Snider, John Brunton, Bridget Gleeson, Virginia Maxwell, Jeremy Quinn, Helen Ranger, and Luke Waterson. About Lonely Planet: Since 1973, Lonely Planet has become the world's leading travel media company with guidebooks to every destination, an award-winning website, mobile and digital travel products, and a dedicated traveller community. Lonely Planet covers must-see spots but also enables curious travellers to get off beaten paths to understand more of the culture of the places in which they find themselves. 'Lonely Planet. It's on everyone's bookshelves; it's in every traveller's hands. It's on mobile phones. It's on the Internet. It's everywhere, and it's telling entire generations of people how to travel the world.' -- Fairfax Media 'Lonely Planet guides are, quite simply, like no other.' - New York Times Lonely Planet guides have won the TripAdvisor Traveler's Choice Award in 2012, 2013, 2014, and 2015. ...Show more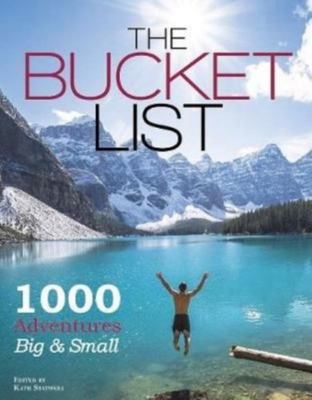 $39.99
AUD
Category: Travel Guides | Series: t/u 2/3/18
We all have a list of things we dream of doing-one day-but work, family, school, money, and responsibilities can all get in the way. But what if you had no duties to carry out? No boundaries on what you could experience. No limits to what you could see with your own eyes and encounter firsthand. What wo uld you do?The Bucket List is a collection of 1,000 adventures to be had across every continent, from seeing the northern lights from an igloo in Finland to panning for gold in California, from cruising the Galapagos Islands to ninja training in Japan.Some experiences are unique outdoor pursuits in incredible locations around the world-such as climbing an active volcano in Italy or ice diving in Antarctica-but others are ambitions that can be replicated anywhere, including trying a local cuisine, milking a cow, brewing your own beer, or simply mastering a foreign language.The Bucket List is the perfect gift for the passionate traveler: an around-the-world, continent-by-continent listing of beaches, museums, monuments, islands, inns, restaurants, mountains, and more.Whether it's a gap year before university, a holiday, or a life-changing retirement, this is the handbook to inspire you to do something you've always wanted to, but never thought you could. ...Show more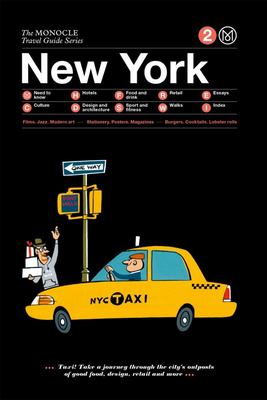 $37.99
AUD
Category: Travel Guides
A journey through New York's outposts of good food, design, retail and more, this definitive travel guide will make you feel like a local no matter where you are from. New York used to be such an easy city to crack for the visitor. Not only was there that simple-to-master grid of streets but, really, wh o wanted to stray from Manhattan? Today, while that stretch from Wall Street to the Upper East Side and beyond still enchants, awes, and bamboozles, you really do need to cross some bridges and head upstate. The city's focus has fractured and shifted and you ignore the appeal of, say, Brooklyn at your peril. This is especially true of anyone wanting to grasp the city's fast-evolving food scene, discover some fresh design ateliers, go for a run, or buy some less-exposed art. Monocle has had a bureau in New York since its launch in 2007 and it has a shop in the city too. This has made the Monocle team passionate about the place and its ambitions. This book is a celebration of all that they know and love about New York and it should be used to take you beyond the obvious spots (although who wouldn't want to hit the museum biggies). New York can easily live up to its movie-star good looks but let it be a city that surprises you, too--in a good way. ...Show more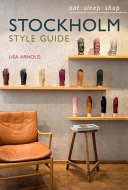 $39.99
AUD
Category: Travel Guides
The perfect travel guide for discovering Stockholm's trendiest places to visit.
Pocket Melbourne 4
by Lonely Planet Publications Staff; Kate Morgan; Cristian Bonetto; Peter Dragicevich
$19.99
AUD
Category: Travel Guides | Series: Travel Guide Ser.
Lonely Planet: The world's leading travel guide publisher Lonely Planet Pocket Melbourne is your passport to the most relevant, up-to-date advice on what to see and skip, and what hidden discoveries await you. Explore the many laneways, have a drink in a riverside bar, shop for bargains at the Queen Vi ctoria Market or visit a world-class gallery; all with your trusted travel companion. Get to the heart of the absolute best of Melbourne and begin your journey now Inside Lonely Planet Pocket Melbourne: Full-colour maps and images throughout Highlights and itineraries help you tailor your trip to your personal needs and interests Insider tips to save time and money and get around like a local, avoiding crowds and trouble spots Essential info at your fingertips - hours of operation, phone numbers, websites, transit tips, prices Honest reviews for all budgets - eating, sleeping, sight-seeing, going out, shopping, hidden gems that most guidebooks miss Free, convenient pull-out Melbournemap (included in print version), plus over 10 colour neighbourhood maps User-friendly layout with helpful icons, and organised by neighbourhood to help you pick the best spots to spend your time Covers the City Centre, Southbank, Fitzroy, Carlton, Richmond, Prahran, St Kilda and more The Perfect Choice: Lonely Planet Pocket Melbourne, a colorful, easy-to-use, and handy guide that literally fits in your pocket, provides on-the-go assistance for those seeking only the can't-miss experiences to maximize a quick trip experience. Looking for a comprehensive guide that recommends both popular and offbeat experiences, and extensively covers all of Melbourne's neighbourhoods? Check out Lonely Planet Melbourne & Victoria. About Lonely Planet: Lonely Planet is a leading travel media company and the world's number one travel guidebook brand, providing both inspiring and trustworthy information for every kind of traveller since 1973. Over the past four decades, we've printed over 145 million guidebooks and phrasebooks for 120 languages, and grown a dedicated, passionate global community of travellers. You'll also find our content online, and in mobile apps, video, 14 languages, 12 international magazines, armchair and lifestyle books, ebooks, and more, enabling you to explore every day. Lonely Planet enables the curious to experience the world fully and to truly get to the heart of the places they find themselves, near or far from home. TripAdvisor Travelers' Choice Awards 2012, 2013, 2014, 2015 and 2016 winner in Favorite Travel Guide category 'Lonely Planet guides are, quite simply, like no other.' - New York Times 'Lonely Planet. It's on everyone's bookshelves; it's in every traveller's hands. It's on mobile phones. It's on the Internet. It's everywhere, and it's telling entire generations of people how to travel the world.' - Fairfax Media (Australia) ...Show more