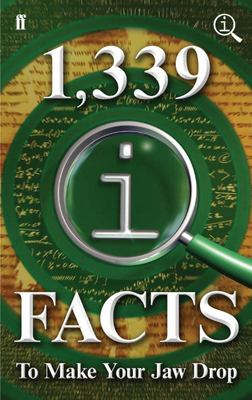 $19.99
AUD
Category: Reference Books | Series: Quite Interesting Ser.
Following the sensational success of 1,227 QI Facts to Blow Your Socks Off, the QI team returns with a fresh stack of facts to astonish and enlighten. Pigs suffer from anorexia. Wagner always wore pink silk underwear. Rugby School's first official rugby kit in 1871 included a bow tie. Lord Kitchener had four spaniels called Shot, Bang, Miss and Damn. It is impossible to whistle in a spacesuit. J. K Rowling has no middle name. The first computer mouse was made of wood. If there are any facts you don't believe, or if you want to know more about them, all the sources can be found on QI's website. ...Show more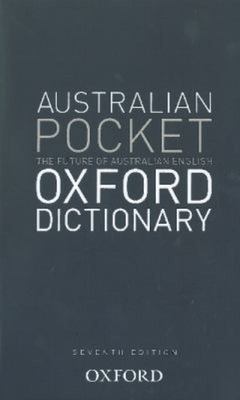 $38.95
AUD
Category: Reference Books | Series: Dict Ser.
The Australian Pocket Oxford Dictionary (APOD) is an indispensable guide to English as it is written and spoken in Australia. First published in 1976, the APOD is Australia's bestselling dictionary. Extensive and versatile, this dictionary is firmly established as Australia's favourite reference in scho ols, homes, and offices and provides unrivalled coverage of Australian English. Featuring over 500 new words, this eighth edition of the APOD commemorates 30 years of the Australian National Dictionary Centre at the Australian National University in Canberra. To celebrate this anniversary, a limited number of copies will feature a special edition cover. ...Show more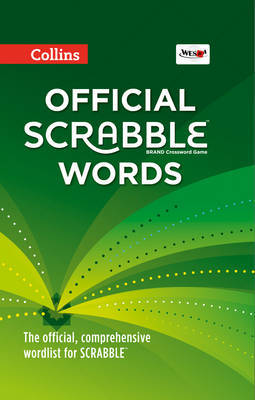 $39.99
AUD
Category: Reference Books
Every Word Counts! Nearly every Scrabble player has been involved in a dispute over which words are acceptable on a Scrabble board. Now you can settle all those squabbles with the latest official wordlist from Collins - the authority on Scrabble. Compiled using the Collins corpus - the world's largest l anguage database - Collins Scrabble Words is the most comprehensive Scrabble wordlist ever, including World English from Australia, Canada, New Zealand, South Africa, UK, and USA brought together in a single list. With over a quarter of a million permissible words, including inflected forms. ...Show more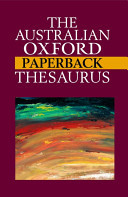 $33.95
AUD
Category: Reference Books
The Australian Paperback Oxford Thesaurus is the most easy to use Australian thesaurus available for adults - easier to find the word you are looking for, and to use its synonym or a related word correctly.

$35.95
AUD
Category: Reference Books
This all-in-one reference contains the complete latest text of the Australian School Oxford Dictionary (Fifth Edition) and the Australian School Oxford Thesaurus (Second Edition) in a ringbinder format, with dictionary entries at the front and thesaurus entries at the back.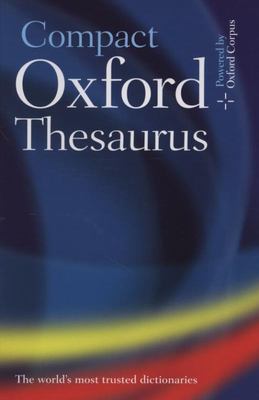 $40.95
AUD
Category: Reference Books
Providing a wealth of synonyms and antonyms for everyday use, this revised edition of the Compact Oxford Thesaurus is ideal in helping you find the right word when writing, or for other language queries. The Compact Oxford Thesaurus provides you with the most useful synonym first, so that you can find t he information you are looking for easily. It also features a two-colour layout and a very clear, open design, so that you can navigate around the thesaurus quickly. New vocabulary has been added in this revised edition, so you can be sure that your Oxford thesaurus reflects the very latest changes in the English language. Notes on frequently confused words such as affect and effect, or compliment and complement can be found throughout the text, helping you to avoid common pitfalls when writing. The centre section of the thesaurus provides practical help in using a thesaurus to improve your choice of words and to refine your writing style, as well as new material for word game and puzzle enthusiasts.The Compact Oxford Thesaurus is an invaluable tool for anyone who needs to write reports or memos at work, essays at school or college, or letters or emails to friends, and is ideal for creative writing too. It can help to expand your vocabulary, or give you vital clues in solving language puzzles and crosswords. ...Show more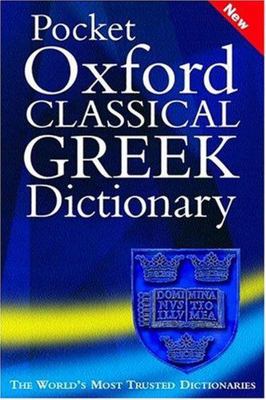 $49.95
AUD
Category: Reference Books
Suitable for learners of Classical Greek at school and university level, this dictionary covers over 20,000 Greek words and phrases and over 4,000 English words in common usage. It also offers help with Greek to English sentence construction and prose composition, and provides tables of irregular verbs. ...Show more
$29.95
AUD
Category: Reference Books | Series: Australian Dictionaries/Thesauruses/Reference
Aimed at Upper primary students (ages 10 to 12)Completely revised and updated to reflect contemporary word creation and usageOver 20,000 dictionary headwords and 10,000 thesaurus headwordsDictionary entries and corresponding thesaurus entries are located on the same page Dictionary and thesaurus headwor ds are colour-coded for quick visual reference Mixture of serif and sans serif fonts to distinguish between headwords and definitions and to support readability ...Show more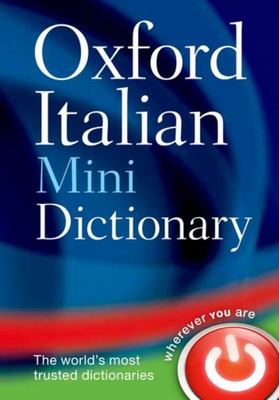 $11.95
AUD
Category: Reference Books
This is the reissued Oxford Italian Mini Dictionary - now in an attractive new format. This small dictionary offers the most accurate and up-to-date coverage of essential, everyday vocabulary with over 40,000 words and phrases and 60,000 translations. Easy-to-use colour design and a centre section of us eful words and expressions listed by topic make this dictionary ideal for travel and quick reference. Includes 3 months' access* to Oxford Language Dictionaries Online at oxfordlanguagedictionaries.com *Terms and conditions apply; please see www.oxforddictionaries.com/access for information. ...Show more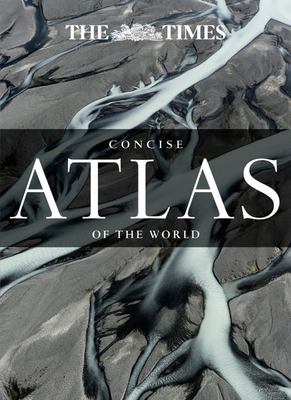 $179.99
AUD
Category: Reference Books | Series: The\Times Atlases Ser.
A fully revised and updated thirteenth edition of this major world atlas in the authoritative and prestigious Times Atlas range. This beautifully designed atlas has all the information you need, whether planning a trip, keeping in touch with world news, solving quizzes and crosswords or just exploring t he world from your armchair. Comprehensive reference mapping with 155,000 place names providing an amazingly detailed view of the world, and the illustrated thematic content covers the most important geographical issues of the day, making this atlas a valuable addition to any reference collection. Updates include:* Over 3,500 name changes throughout the world* Addition of St Helena airport and connecting road* Country name change from Czech Republic to Czechia (Czech Republic)* New thematic topics spreads - Climate; Economy; and Power of Maps* New Arctic Ocean map spread* New 'Beneath the ice' Polar maps* New administrative regions in France* New administrative regions in Northern Ireland* Addition of Gaelic alternative names for counties in Ireland* New state of Telengana in India* Addition of Moroccan Berm (security wall) in Western Sahara Historical maps of the world show the political make-up of the world over the last 150 years and the atlas also includes plans of 41 of the world's major cities. A satellite imagery section contains an overview image of each continent, and is complemented with a detailed image. Produced in a quality finish the world atlas comes in a protective slipcase. ...Show more
$27.99
AUD
Category: Reference Books
Roget's Thesaurus ranks as one of the greatest English language reference works, used for generations by anyone looking for help in order to write a letter, prepare a speech, solve a crossword, or write any manner of prose or poem. Its sales now exceed 32 million copies. This edition has been revised a nd updated to include all the latest buzzwords and phrases. In addition this new edition of Roget contains useful panels of additional information that include such nuggets of information as signs of the zodiac and the origins of familiar quotations that have become an integral part of our everyday language. ...Show more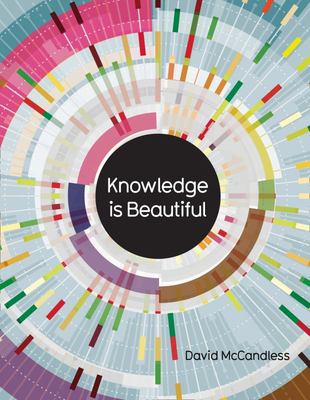 $39.99
AUD
Category: Reference Books
A fascinating and thoroughly modern glimpse of world knowledge. It offers a deeper, more ranging look at the world and its history, and an entirely democratic, global look at key issues bedded into the foundations of world knowledge - from questions and facts on history and politics to science, literatu re and more. ...Show more