$24.99
AUD
Category: Poetry | Series: Timeless Rumi Ser.
The Spiritual Poems of Rumi is a beautiful and elegantly illustrated gift book of Rumi's spiritual poems translated by Nader Khalili, geared for readers searching for a stronger spiritual core.
$24.99
AUD
Category: Poetry | Series: Timeless Rumi Ser.
The Friendship Poems of Rumi is an elegantly illustrated gift book of the famous Rumis poems, translated by Nader Khalili, that center on the meaning of friendship and its many beautiful meanings.
$24.99
AUD
Category: Poetry | Series: Timeless Rumi Ser.
The Love Poems of Rumi is a beautiful and elegantly illustrated gift book of Rumis poems translated by Nader Khalili, geared for readers searching for inspirational themes and messages about love.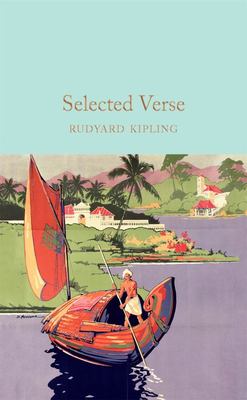 $14.99
AUD
Category: Poetry | Series: Macmillan Collector's Library
With subjects as broad as militarism, the British Empire, childhood and death, the Selected Verse of Rudyard Kipling is a treasure trove of the Nobel Prize winner's most striking and moving poetry, dramatic monologues and ballads. This Macmillan Collector's Library edition includes an introduction by Li zzy Welby and the endorsement of the Kipling Society, of which Dr Welby is a Council Member. Designed to appeal to the booklover, the Macmillan Collector's Library is a series of beautiful gift editions of much loved classic titles. Macmillan Collector's Library are books to love and treasure. ...Show more
Throat
by Ellen van Neerven
$24.99
AUD
Category: Poetry
not in Aus, matebad things don't happen here our beaches are open they are not places where bloodied mattresses burn 'Throat' is the explosive second poetry collection from award-winning Mununjali Yugambeh writer Ellen van Neerven. Exploring love, language and land, van Neerven flexes their distinctive muscles and shines a light on Australia's unreconciled past and precarious present with humour and heart. Van Neerven is unsparing in the interrogation of colonial impulse, and fiercely loyal to telling the stories that make us who we are. ...Show more
$39.99
AUD
Category: Poetry
Paul Kelly's songs are steeped in poetry. And now he has gathered from around the world the poems he loves - poems that have inspired and challenged him over the years, a number of which he has set to music. This wide-ranging and deeply moving anthology combines the ancient and the modern, the hallowed and the profane, the famous and the little known, to speak to two of literature's great themes that have proven so powerful in his music- love and death - plus everything in between. Here are poems by Yehuda Amichai, W.H. Auden, Tusiata Avia, Hera Lindsay Bird, William Blake, Bertolt Brecht, Constantine Cavafy, Alison Croggon, Mahmoud Darwish, Emily Dickinson, John Donne, Ali Cobby Eckermann, James Fenton, Thomas Hardy, Kevin Hart, Gwen Harwood, Seamus Heaney, Philip Hodgins, Homer, Gerard Manley Hopkins, Langston Hughes, John Keats, Ono No Komachi, Maxine Kumin, Philip Larkin, Li-Young Lee, Norman MacCaig, Paula Meehan, Czeslaw Milosz, Les Murray, Pablo Neruda, Sharon Olds, Ovid, Sylvia Plath, Dorothy Porter, Rumi, Anne Sexton, William Shakespeare, Izumi Shikibu, Warsan Shire, Kenneth Slessor, Wislawa Szymborska, Maire Mhac an tSaoi, Ko Un, Walt Whitman, Judith Wright, W.B. Yeats and many more. ...Show more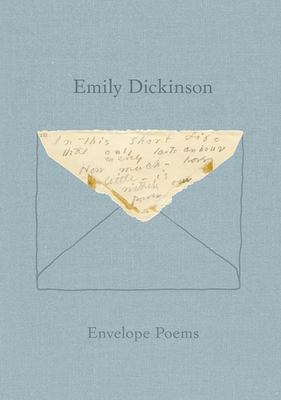 Envelope Poems
by Emily Dickinson; Jen Bervin; Marta Werner
$26.95
AUD
Category: Poetry
Although a very prolific poet--and arguably America's greatest--Emily Dickinson (1830-1886) published fewer than a dozen of her eighteen hundred poems. Instead, she created at home small handmade books. When, in her later years, she stopped producing these, she was still writing a great deal, and at her death she left behind many poems, drafts, and letters. It is among the makeshift and fragile manuscripts of Dickinson's later writings that we find the envelope poems gathered here. These manuscripts on envelopes (recycled by the poet with marked New England thrift) were written with the full powers of her late, most radical period. Intensely alive, these envelope poems are charged with a special poignancy--addressed to no one and everyone at once. Full-color facsimiles are accompanied by Marta L. Werner and Jen Bervin's pioneering transcriptions of Dickinson's handwriting. Their transcriptions allow us to read the texts, while the facsimiles let us see exactly what Dickinson wrote (the variant words, crossings-out, dashes, directional fields, spaces, columns, and overlapping planes). ...Show more
Bluets
by Maggie Nelson
$24.99
AUD
Category: Poetry
Bluets winds its way through depression, divinity, alcohol, and desire, visiting along the way with famous blue figures, including Joni Mitchell, Billie Holiday, Yves Klein, Leonard Cohen, and Andy Warhol. While its narrator sets out to construct a sort of 'pillow book' about her lifelong obsession with the colour blue, she ends up facing down both the painful end of an affair and the grievous injury of a dear friend. The combination produces a raw, cerebral work devoted to the inextricability of pleasure and pain, and to the question of what role, if any, aesthetic beauty can play in times of great heartache or grief. Much like Roland Barthes's A Lover's Discourse, Bluets has passed between lovers in the ecstasy of new love, and been pressed into the hands of the heartbroken. Visceral, learned, and acutely lucid, Bluets is a slim feat of literary innovation and grace, never before published in the UK. ...Show more
$12.99
AUD
Category: Penguin Orange Classics | Series: Popular Penguins Ser.
Leonard Cohen is one of the great writers, performers, and most consistently daring artists of our time. Book of Longing is Cohen's eagerly awaited new collection of poems, following his highly acclaimed 1984 title, Book of Mercy, and his hugely successful 1993 publication, Stranger Music, a Globe and M ail national bestseller. Book of Longing contains erotic, playful, and provocative line drawings and artwork on every page, by the author, which interact in exciting and unexpected ways on the page with poetry that is timeless, meditative, and at times darkly humorous. The book brings together all the elements that have brought Leonard Cohen's artistry with language worldwide recognition. ...Show more
Blakwork
by Alison Whittaker
$26.95
AUD
Category: Poetry
A stunning mix of memoir, reportage, fiction, satire, and critique composed by a powerful new voice in poetry. Alison Whittaker's BLAKWORK is an original and unapologetic collection from which two things emerge; an incomprehensible loss, and the poet's fearless examination of the present. Whittaker is unsparing in the interrogation of familiar ideas - identifying and dissolving them with idiosyncratic imagery, layering them to form new connections, and reinterpreting what we know. 'Alison Whittaker's second book, Blakwork is a bold mix of poetry, micro-fiction, memoir and critique, and a follow-up to her award-wining debut poetry collection, Lemons in the Chicken Wire...Whittaker has drawn on the strength of past generations to become a strong blak woman in contemporary Australia, and readers are gifted her insights into growing up blak. With a unique style of writing, she bravely unpacks themes such as colonisation and Aboriginal rights in Australia.' -- Karen Wyld, Books+Publishing   ...Show more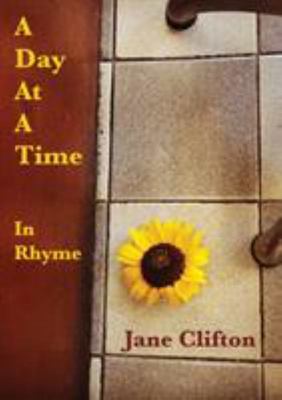 $39.99
AUD
Category: Poetry
In jane Clifton's words: In 2018, for reasons I will never fully understand, I made a new year's resolution to write a poem every day. I'd written poetry be- fore, but I would not call myself a poet. Nevertheless, I decided to do it. I like a challenge. In 2014 I made a resolution to stop drink- ing al cohol for a year and nearly died of boredom: once I start something I have to see it through. Every night - before bedtime and long after wine o'clock - I would sit or lie sprawled on the couch, my grey, Palomino Blackwing 602 pencil poised above the pages of an old desk diary rendered blank by the advent of iCal, and scribble, erase and scrawl. When the poem felt right, felt finished, I would uncap my fountain pen and Moleskin notebook, ink it in, date it, then give it a title. Always in that order. Short poems - usually a page, occasionally two or three. I fell into a nightly rhythm with the process. Some days it was easy: others, blood out of a stone. Some days four or five ideas would spurt forth: others, particularly towards the end of the year, I'd find my- self 'owing' up to 3 or 4 days-worth.Themes emerged: drinking, performing, friends, family, war and peace, footy, dogs, flowers, my lost son. It was not a diary but some days were acknowledged - Fathers' Day, Mothers' Day, Easter, Christmas, the day Sisto Malaspino was stabbed by a madman in Bourke Street.   ...Show more
$29.99
AUD
Category: Poetry
The definitive collection of works on a subject that inspired and haunted Charles Bukowski for his entire life: alcohol.Charles Bukowski turns to the bottle in this revelatory collection of poetry and prose that includes some of the writer's best and most lasting work. A self-proclaimed "dirty old man," Bukowski used alcohol as muse and as fuel, a conflicted relationship responsible for some of his darkest moments as well as some of his most joyful and inspired.In On Drinking, Bukowski expert Abel Debritto has collected the writer's most profound, funny, and memorable work on his ups and downs with the hard stuff--a topic that allowed Bukowski to explore some of life's most pressing questions. Through drink, Bukowski is able to be alone, to be with people, to be a poet, a lover, and a friend--though often at great cost. As Bukowski writes in a poem simply titled "Drinking," "for me/it was or/is/a manner of/dying/with boots on/and gun/smoking and a/symphony music background."On Drinking is a powerful testament to the pleasures and miseries of a life in drink, and a window into the soul of one of our most beloved and enduring writers. ...Show more