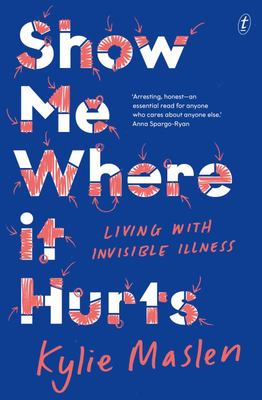 $34.99
AUD
Category: Health
My body dictates who I am. I work the way I do because of my body, I vote the way I do because of my body and I live the way I do because of my body. It is not my body that is at fault, but society's failure to deal with bodies like mine. I might be in pain, but I am whole. I refuse to have the difficul t parts cropped out. Kylie Maslen has been living with invisible illness for twenty years--more than half her life. Its impact is felt in every aspect of her day-to-day existence: from work to dating; from her fears for what the future holds to her struggles to get out of bed some mornings.  Drawing on pop music, art, literature and online culture, Maslen explores the lived experience of invisible illness with sensitivity and wit, drawing back the veil on a reality many struggle--or refuse--to recognise. Show Me Where it Hurts: Living with Invisible Illness is a powerful collection of essays that speak to those who have encountered the brush-off from doctors, faced endless tests and treatments, and endured chronic pain and suffering. But it is also a bridge reaching out to partners, families, friends, colleagues, doctors: all those who want to better understand what life looks like when you cannot simply show others where it hurts. ...Show more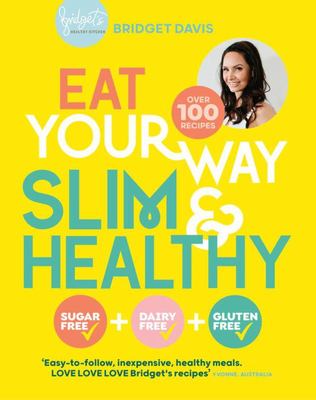 $35.00
AUD
Category: Health
Say goodbye to brain fog, bloating, mood swings, tiredness and unhealthy weight with gluten-free, sugar-free, dairy-free recipes.  am reminded daily that health is wealth, so I feel like the richest person on earth. I want to help you feel this good …' - Bridget Davis, Bridget's Healthy KitchenWhen I s witched to sugar-free, gluten-free, dairy-free eating, my transformation was radical. I was in my forties, a wife and mother, and I lost 25kgs in just over 4 months with zero exercise and fell in love with life again.As a chef with over twenty years' experience, creating healthy recipes packed with deliciousness and flavour is my priority. I swap out all processed foods, dairy, sugar and gluten for fresh, healthier ingredients to create delicious recipes for every meal of the day. ...Show more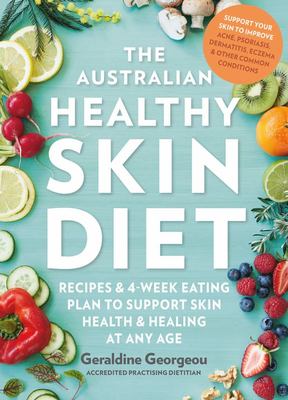 $35.00
AUD
Category: Health
Must-read dietary advice and recipes for healthy skin for Australians of all ages, tackling acne, dermatitis and other common conditions.
$36.99
AUD
Category: Health
Michelle's extraordinarily successful 12WBT program has helped hundreds of thousands of Australians lose almost 2 million kilos over 10 years. 12WBT Low-carb Solution advocates an easy low-carb approach to healthy eating - comprising moderate protein, small amounts of good fat, and SMART carbs (low car bs, not no carbs) - with a focus on natural, unprocessed foods. This book contains:- 120 simple low-carb recipes- dietitian-approved meal plans - easy-to-follow exercises - general advice to help individuals reset their habits, lose weight and foster long-term good health. Above all, it contains a solution. It's perfect for those who are already familiar with 12WBT or for those who are interested in learning more about a program that has been tried, tested and loved by thousands of everyday Australians. ...Show more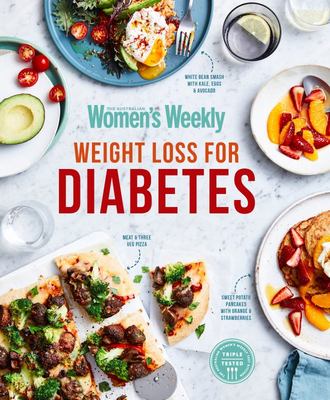 $34.99
AUD
Category: Health
In Australia, someone develops diabetes every five minutes, with more than one million Australians currently living with diabetes. While this is a startling number, there is much you can do to help prevent and manage diabetes with diet and lifestyle changes. Reset your approach to diabetes with our care fully portioned and nutritionally formulated recipes, designed to give you the tools to take control of your health. ...Show more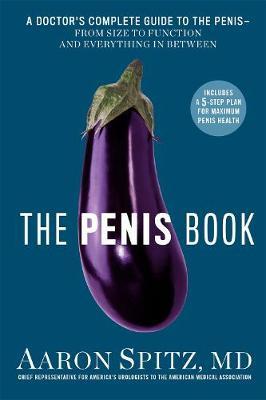 $22.99
AUD
Category: Health
The Penis Book is the comprehensive guide to everything you need to know about the penis, for men and women alike. Written by Dr. Aaron Spitz-one of America's top urologists and a regular on The Doctors-the book is full of in-depth information, expert medical advice, and even humor to put the reader at ease. In addition to information on everything from sexually transmitted infections to the science of blood flow, Dr. Spitz presents an easy-to-follow five-step plan for holistic penis health, including advice on eating a plant-based diet, meditation, and heart-healthy workouts. This book will be the essential guide to caring for the penis in anyone's life. ...Show more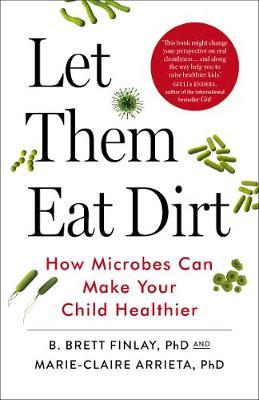 $24.99
AUD
Category: Health
In the two hundred years since we discovered that microbes cause infectious diseases, we've battled to keep them under control. But a recent explosion of scientific knowledge has led to undeniable evidence that early exposure to these organisms is beneficial to our children's well-being. Our modern life style, with its emphasis on hyper-cleanliness, is having a negative effect on our children's lifelong health. In this engaging and important book, microbiologists B. Brett Finlay and Marie-Claire Arrieta explain how the trillions of microbes that live in and on our bodies influence childhood development and why an imbalance in those microbes can lead to obesity, diabetes and asthma, among other chronic conditions. Offering practical advice from conception through to pregnancy and beyond on what parents can do to impact their children's health - from natural childbirth and breastfeeding to the benefits of antibiotics and vaccinations - this invaluable guide will help you to nurture stronger, more resilient and healthier children. ...Show more
$0.00
AUD
Category: Health
Did you know that blueberries can help you cope with the after-effects of trauma? That salami can cause depression, or that boosting Vitamin D intake can help treat anxiety? When it comes to diet, most people's concerns involve weight loss, fitness, cardiac health, and longevity. But what we eat affects more than our bodies; it also affects our brains. And recent studies have shown that diet can have a profound impact on mental health conditions ranging from ADHD to depression, anxiety, sleep disorders, OCD, dementia and beyond. Dr. Uma Naidoo is a board-certified psychiatrist, nutrition specialist, and professionally trained chef. In The Food-Mood Connection, she draws on cutting-edge research to explain the many ways in which food contributes to our mental health, and shows how a sound diet can help treat and prevent a wide range of psychological and cognitive health issues. Packed with fascinating science, actionable nutritional recommendations, and delicious, brain-healthy recipes, The Food-Mood Connection is the go-to guide to optimizing your mental health with food. ...Show more
$29.99
AUD
Category: Health
With unflinching honesty, Lara Parker, the Deputy Director for BuzzFeed, shares her day-to-day challenges of living, working, and loving with chronic pain caused by endometriosis in this raw, darkly humorous, and hopeful memoir. I wasn't ready to be completely honest about my vagina yet, and the world w asn't ready for that either. But I was getting there. I wanted the world to know that all of this pain I had been feeling...that it was related to my vagina. Thus, Vagina Problems was born. It was a cutesy name. It was my way of taking this pain and saying, "Whatever. I'm here. I have it. It sucks. Let's talk about it." In April 2014, Deputy Editorial Director at BuzzFeed Lara Parker opened up to the world in an article on the website: she suffers from endometriosis. And beyond that? She let the whole world know that she wasn't having any sex, as sex was excruciatingly painful. Less than a year before, she received not only the diagnosis of endometriosis, but also a diagnosis of pelvic floor dysfunction, vulvodynia, vaginismus, and vulvar vestibulitis. Combined, these debilitating conditions have wreaked havoc on her life, causing excruciating pain throughout her body since she was fourteen years old. These are her Vagina Problems. It was five years before Lara learned what was happening to her body. Five years of doctors insisting she just had "bad period cramps," or implying her pain was psychological. Shamed and stigmatized, Lara fought back against a medical community biased against women and discovered that the ignorance of many doctors about women's anatomy was damaging more than just her own life. One in ten women have endometriosis and it takes an average of seven years before they receive an accurate diagnosis―or any relief from this incurable illness' chronic pain. With candid revelations about her vaginal physical therapy, dating as a straight woman without penetrative sex, coping with painful seizures while at the office, diet and wardrobe malfunctions when your vagina hurts all the time, and the depression and anxiety of feeling unloved, Lara tackles it all in Vagina Problems: Endometriosis, Painful Sex, and Other Taboo Topics with courage, wit, love, and a determination to live her best life. ...Show more
$39.99
AUD
Category: Health
In industrialized nations, our sedentary lifestyles have led to skyrocketing rates of obesity and diseases like diabetes. The answer, we are told, is exercise - voluntary physical activity for the sake of health. However, most of us struggle to stay fit, and we are plagued by misconceptions and anxietie s about it. Drawing on over a decade of research, Lieberman shows that, in fact, we evolved to be physically active but not to exercise. Offering illuminating insights from evolutionary biology and anthropology, he explains why and how exercise can promote health, debunks myths about sitting, speed, strength and endurance, and points the way towards how we can be more physically active in the modern world. ...Show more
$22.99
AUD
Category: Health
A complete training plan that allows anyone to achieve results that were once only available to elite athletes - devised by Michael Jordan's trainer Tim S. Grover.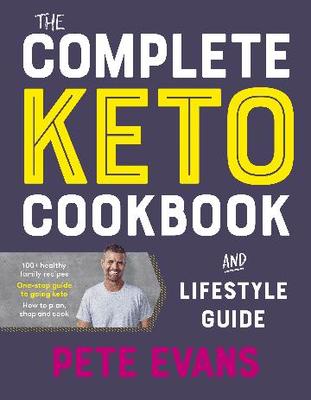 $0.00
AUD
Category: Health
From Australia's leading health author comes The Complete Keto Cookbook and Lifestyle Guide - a bumper guide to the high-fat, low-carb way of eating that is helping people all over the world lose weight and transform their health. Pete Evans shares all the info and recipes required to go keto with minim um fuss and maximum results. First, Pete explains exactly why the keto diet can be so beneficial and what happens in our bodies when we go into ketosis. He then shares all the practical info you'll need, including a guide to shopping and setting up your kitchen, simple food swap suggestions, tables showing carbohydrates in common ingredients, and a helpful keto food pyramid. There is also an easy-to-follow guide to intermittent fasting, as keto and fasting go hand in hand and it's a simple way to amplify results. Then there are 100+ delicious, family-friendly recipes covering breakfast, wellness bowls, light meals, curries, roasts, braises, drinks and treats. This simple, flavour-packed food will make eating keto a breeze and will have you bursting with energy and health in no time. Recipes include: Chia and Blueberry Smoothie bowl * Coconut-crumbed Prawns with Sweet Chilli Sauce * Crackling Chicken with Carrot and Quandong Salad * Chilli Beef Fajita with Sweet Potato Wedges * Smoky Pork Ribs * Gozleme of Lamb, Eggplant and Spinach * Italian Meatballs * Raspberry and Avocado Ice Cream * Jaffa Truffles ...Show more