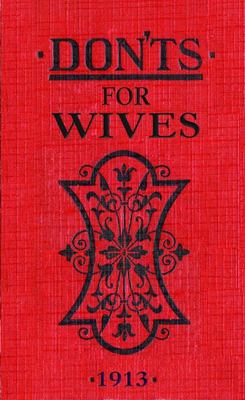 $9.95
AUD
Category: Gift & Humour | Series: Don'ts Ser.
Don'ts for Husbands and Don'ts for Wives are facsimile editions of the original books published by A&C Black in 1913. Each pocket-sized book contains hundreds of snippets of entertaining advice for a happy marriage, which rings true almost 100 years after it was written. The reissued titles are idea l gifts for weddings, engagements and anniversaries. Advice appears under the following chapters- 1.Personalities 2. How to Avoid Discord 3. Habits 4. Financial Matters 5. Evenings at Home 6. Jealousy 7. Recreation 8. Food 9. Dress 10. Entertaining 11. Household Management 12. Children ...Show more
$19.99
AUD
Category: Gift & Humour
You don't need to be a genius, you just need to be yourself. That's the message from Austin Kleon, a young writer and artist who knows that creativity is everywhere, creativity is for everyone. A manifesto for the digital age, Steal Like an Artist is a guide whose positive message, graphic look and illu strations, exercises, and examples will put readers directly in touch with their artistic side. When Mr. Kleon was asked to address college students in upstate New York, he shaped his speech around the ten things he wished someone had told him when he was starting out. The talk went viral, and its author dug deeper into his own ideas to create Steal Like an Artist, the book. The result is inspiring, hip, original, practical, and entertaining. And filled with new truths about creativity: Nothing is original, so embrace influence, collect ideas, and remix and re-imagine to discover your own path. Follow your interests wherever they take you. Stay smart, stay out of debt, and risk being boring--the creative you will need to make room to be wild and daring in your imagination. ...Show more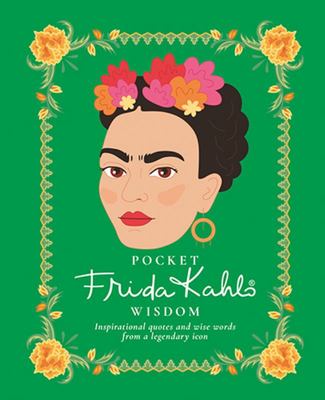 $12.99
AUD
Category: Gift & Humour | Series: Pocket Wisdom Ser.
Frida Kahlo is undoubtedly one of the most innovative and influential painters of the 20th century and is widely considered a style icon thanks to her eclectic taste and love for color, print and hauls of jewelry. From a young age, Kahlo forged her own path, overcoming polio as a child, and stoically ba ttling the after-effects of a tragic road accident that left her with lifelong injuries. Pocket Frida Kahlo Wisdom is an inspiring collection of some of her best quotes on love, style, life, art and more, and celebrates the Mexican icon's immense legacy.   "Nothing is worth more than laughter. It is strength to laugh and to abandon oneself, to be light."   "The only thing I know is that I paint because I need to, and I paint whatever passes through my head without any other consideration."   "I am my own muse, I am the subject I know best. The subject I want to know better." ...Show more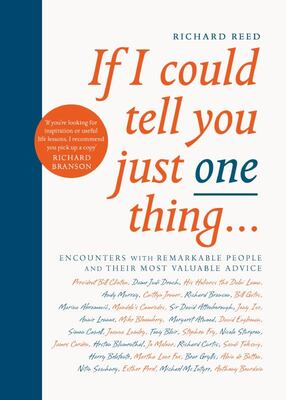 $29.99
AUD
Category: Gift & Humour
NOW WITH EVEN MORE REMARKABLE PEOPLEIn If I Could Tell You Just One Thing... some of the world's most remarkable people share their most valuable pieces of wisdom. Including: President Bill Clinton, Clare Balding, Bill Gates, Stephen Fry, Dame Judi Dench, His Holiness the Dalai Lama, Caitlyn Jenner, Jam es Corden, Margaret Atwood, Sir David Attenborough, Annie Lennox, Andy Murray, Joanna Lumley, Sir Richard Branson, Sandi Toksvig, Jude Law, Nicola Sturgeon, Harry Belafonte, Olivia Colman, Simon Cowell, Bear Grylls, Diana Athill, Jo Malone, Heston Blumenthal, Nitin Sawhney, Katie Piper, Richard Curtis, Shami Chakrabarti, and Michael McIntyre.If I Could Tell You Just One Thing... is not only packed with great advice but is also enormously entertaining, brilliantly written and stunningly designed. From advice on work and relationships, to creativity, spirituality and survival, there are words in these pages that will comfort, motivate and inspire. ...Show more
$19.99
AUD
Category: Gift & Humour
Ever thought, 'There should be a German word for that'? Well, now there is. From the mind that created Schott's Original Miscellany comes a unique volume exploring the idiosyncrasies of the human condition...auf Deutsch. In which language but German could you construct le mot juste for: a secret love of bad food, the inability to remember jokes, Sunday-afternoon depression, the urge to yawn, the glee of gossip, reassuring your hairdresser, delight at the changing of the seasons, the urge to hoard, or the ineffable pleasure of a cold pillow? ...Show more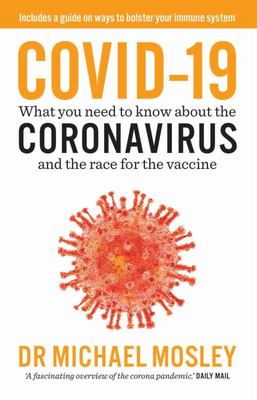 $19.99
AUD
Category: Gift & Humour
This book charts the trajectory of the COVID-19 virus, from its emergence in China at the end of 2019 to its rapid worldwide spread.   Based on the latest scientific discoveries, Dr Mosley gives you a detailed understanding of the secrets of this coronavirus, how it spreads, how it infects your body and how your immune system tries to fight back. Armed with the facts you'll be in a much better position to protect yourself and your family when the world begins to reopen.   Dr Mosley also follows the work of leading doctors and virus researchers as they battle to find treatments and a safe and effective vaccine (ultimately, the only way to defeat the virus).   Eating well, sleeping soundly, exercising and managing your stress are all critical for keeping your brain, body and immune system in the best possible shape over the coming months. These are areas where Dr Mosley is well known for his science-based and practical approach.       ...Show more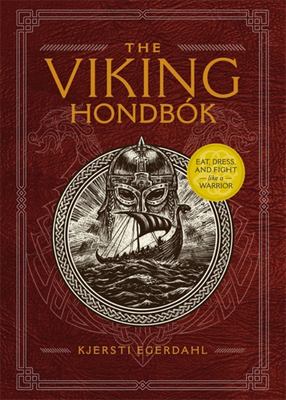 $24.99
AUD
Category: Gift & Humour
Learn what it was like to live as a Norseman in this fun and fascinating look at Vikings and the Viking Age. Vikings, those ancient Norse seafarers, have inspired plenty of pop culture phenomena, from the A&E hit show Vikings to Thor: Ragnar k, to the ever-expanding world of Viking LARP. Known for b eing skilled craftspeople, accomplished merchants, hardworking farmers, and masters of the sea, the Vikings were a complex and captivating people.Inspired by the legendary legacy of the Vikings, author Kjersti Egerdahl presents a compelling and entertaining guide exploring who the Vikings were and how they lived, from ancient Norse daily life to battles and adventuring. You'll learn how Vikings ate, dressed, and fought, and even how they weaved the perfect beard braid and built warships and weapons. Interspersed throughout is revealing historical anecdotes about Viking conquests, famous warriors, mythology and afterlife, and much more. ...Show more
$14.99
AUD
Category: Gift & Humour
Learn how to be the best you can be and make no apologies! What would Wonder Woman do? Wonder Woman is a strong leader known for her sense of justice, kindness, and fearlessness. Join the universe's most famous Amazonian as she and her allies face adversity, battle their foes, and encourage those around them to live up to their full potential. Packed with iconic scenes, inspiring quotes, and uncanny tips from the popular comic series, Be More Wonder Woman is the perfect gift for friends, family, and colleagues who need guidance on how to take charge, claim their powers, and lead by example! All DC characters and elements © & (tm) DC Comics. (s20) ...Show more
$9.99
AUD
Category: Gift & Humour
The highly acclaimed, provocative New York Times bestseller from the award-winning author of Americanah, "one of the world's great contemporary writers" (Barack Obama).   In this personal, eloquently-argued essay--adapted from the much-admired TEDx talk of the same name--Chimamanda Ngozi Adichie offe rs readers a unique definition of feminism for the twenty-first century, one rooted in inclusion and awareness. Drawing extensively on her own experiences and her deep understanding of the often masked realities of sexual politics, here is one remarkable author's exploration of what it means to be a woman now--and an of-the-moment rallying cry for why we should all be feminists. ...Show more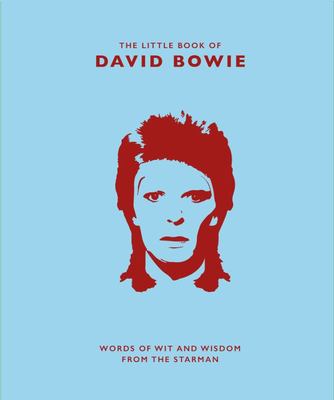 $12.99
AUD
Category: Gift & Humour | Series: The\Little Book Of Ser.
The Little Book of David Bowie is filled with quotations by, and about, one of the most innovative artists in history. A perfect companion for Bowie fans everywhere, this collection of bite-sized quips helps capture exactly what made Ziggy Stardust so special. From insightful quotes by fellow artists, c ollaborators and friends, to words of wit and wisdom from David Robert Jones himself, you'll find more than 170 amusing and inspiring soundbites inside. "I don't know where I'm going from here but I promise it won't be boring." - David Bowie, 1997 ...Show more