$22.99
AUD
Category: Fashion
'A charming, absorbing history that takes us on a journey from the silk roads to sportswear, from ruffs to spacesuits . . . I devoured this quietly feminist book' SUNDAY TIMES All textiles begin with a twist. From colourful 30,000-year old threads found on the floor of a Georgian cave to what the linen wrappings of Tutankhamun's mummy actually meant; from the Silk Roads to the woollen sails that helped the Vikings reach America 700 years before Columbus; from the lace ruffs that infuriated the puritans to the Indian calicoes and chintzes that powered the Industrial Revolution, our continuing reinvention of cloth tells fascinating stories of human ingenuity. When we talk of lives hanging by a thread, being interwoven, or part of the social fabric, we are part of a tradition that stretches back many thousands of years. Fabric has allowed us to achieve extraordinary things and survive in unlikely places, and this book shows you how -- and why. With a cast that includes Chinese empresses, Richard the Lionheart and Bing Crosby, Kassia St Clair takes us on the run with escaped slaves, climbing the slopes of Everest and moonwalking with astronauts. Running like a bright line through history, The Golden Thread offers an unforgettable adventure through our past, present and future. ...Show more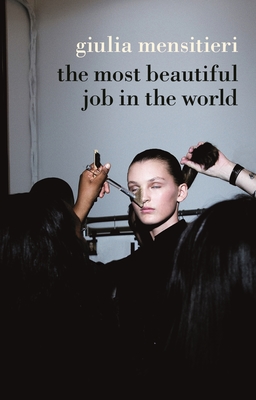 $34.99
AUD
Category: Fashion
Fashion is one of the most powerful industries in the world, accounting for 6 per cent of global consumption and growing steadily. Since the 1980s and the birth of the neoliberal economy, it has emerged as the glittering face of capitalism, bringing together prestige, power and beauty and occupying a ce ntral place in media and consumer fantasies. Yet the fashion industry, which claims to offer highly desirable job opportunities, relies significantly on job instability, not just in outsourced garment production but at the very heart of its creative production of luxury. Based on an in-depth investigation involving stylists, models, designers, hairdressers, make-up artists, photographers and interns, anthropologist Giulia Mensitieri draws back fashion's glamorous facade to explore the lived realities of working in the industry. This challenging book lays bare the working conditions of 'the most beautiful job in the world', showing that exploitation isn't confined to sweatshops or sexual harassment of models, but exists at the very heart of the powerful symbolic and economic centre of fashion. ...Show more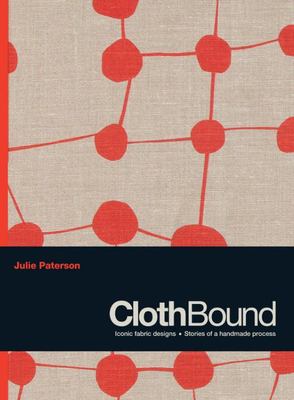 $59.99
AUD
Category: Fashion
For over 20 years, Julie Paterson, founder of ClothFabric, has been designing and printing contemporary textiles by hand. Her iconic patterns, inspired by and connected to the Australian landscape, have been applied to furnishings, rugs and wallpapers and sold the world over. ClothBound is the story of Julie's most significant and well loved designs, and offers a very intimate insight into the creative process of a much loved artist, designer and maker at work in her shed. ...Show more
$39.99
AUD
Category: Fashion
NEW YORK TIMES BESTSELLER Celebrity model Inès de la Fressange shares the well-kept secrets of how Parisian women maintain effortless glamour and a timeless allure. Inès de la Fressange--France's icon of chic--shares her personal tips for living with style and charm, gleaned from decades in the fashion industry. She offers specific pointers on how to dress like a Parisian, including how to mix affordable basics with high-fashion touches, and how to accessorize. Her step-by-step do's and don'ts are accompanied by fashion photography, and the book is personalized with her charming drawings. Inès also shares how to bring Parisian chic into your home, and how to insert your signature style into any space--even the office. Complete with her favorite addresses for finding the ultimate fashion and decorating items, this is a must-have for any woman who wants to add a touch of Paris to her own style. ...Show more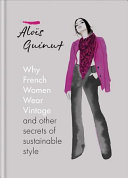 $29.99
AUD
Category: Fashion
The French way to an eco-conscious, super-stylish wardrobe from Paris-based style coach Alo s Guinut.Stylish women everywhere are realizing the environmental damage of fast fashion on the planet and looking for new ways to dress that don't involve cramming the wardrobe with clothes that may never get wo rn. As Paris-based style-coach Alo s Guinut explores in this invaulable book, French women have a lot to teach us about how to cherish the planet without sacrificing your style:   - Know what works for you.- Buy less and buy better.- Mix vintage items with a few wisely chosen modern pieces.- Look after what you have and make it last.- Seek out quality fabrics that don't poison the environment. ...Show more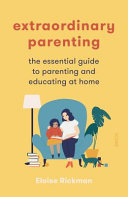 $22.99
AUD
Category: Fashion
We are living through an unprecedented and stressful time, and many parents around the world have been asked to care for and educate their children at home. This presents unique challenges, especially for parents trying to work and oversee their children during long days at home. Extraordinary Parentin g offers authoritative, calm, credible advice that is easy to digest and put into practice straight away as parents learn to navigate unthinkable circumstances. Central to this quick, informative read is a guide to building strong, flexible family rhythms. Written by a homeschooling expert with the current Covid-19 crisis in mind, Extraordinary Parenting will have lasting appeal for any family dealing with a sudden change in circumstances — or even just those families who want to rethink the way their household and parenting is structured. What emerges, through Rickman's Montessori and Waldorf-influenced approach, is a peaceful parenting style that fosters a slow childhood and a holistic family way of being in the world. ...Show more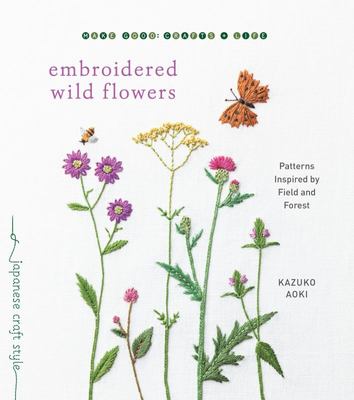 $36.99
AUD
Category: Fashion | Series: Make Good: Japanese Craft Style Ser.
From dandelions and violets to mushrooms and autumn leaves, this collection of embroidery motifs is inspired by nature walks. Inspired by the wonder and beauty of the natural world, the embroidery motifs offered here evoke wildflower meadows and woodland walks. With lifelike yet whimsical plants and flo wers, as well as mushrooms, leaves, trees, and birds, the flora and fauna presented here offer a delightful and beautiful range of motifs drawn from nature. Featuring beautiful photographs, clear step-by-step instructions, and detailed diagrams, this book will be an inspiring guide for those new to embroidery and a fresh and unique offering for those experienced with needle and thread. ...Show more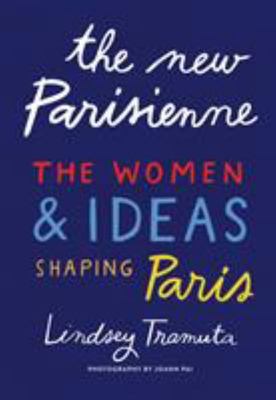 $45.00
AUD
Category: Fashion
In a follow-up to the popular The New Paris, Lindsey Tramuta explores the impact that the women of Paris have had on the rapidly evolving culture of their city The New Parisienne focuses on one of the city's most prominent features, its women. Lifting the veil on the mythologized Parisian woman--white, lithe, ever fashionable--Lindsey Tramuta demystifies this oversimplified archetype and recasts the women of Paris as they truly are, in all their complexity. Featuring 50 activists, creators, educators, visionaries, and disruptors--like Le la Slimani, Lauren Bastide, and Mayor Anne Hidalgo--the book reveals Paris as a blossoming cultural center of feminine power. Both the featured women and Tramuta herself offer up favorite destinations and women-owned businesses, including beloved shops, artistic venues, bistros, and more. The New Parisienne showcases "Parisianness" in all its multiplicity, highlighting those who are bucking tradition, making names for themselves, and transforming the city. ...Show more
$19.99
AUD
Category: Fashion
Karl Lagerfeld is a modern master of couture. He is also famously outspoken: his wise, surprising statements pop up like offbeat news flashes. This collection of quotations pays homage to the legendary éminence grise of the fashion world. Lagerfeld's pronouncements - on fashion, women, art, politics, lo ve, and life high and low - are famously oracular, seized upon by fashionistas, acolytes and sages around the world. Created with the full approval of the designer himself, this cornucopia of Lagerfeld's maxims is required reading for us all today as we negotiate the trickiest curves of modern life. Cultivated, unpredictable, provocative, sometimes shocking, Lagerfeld's 'bons mots' are always impossible to ignore. ...Show more
$90.00
AUD
Category: Fashion
Travel around the globe with Vogue's most exotic fashion, travel, and lifestyle stories Have fashion, will travel. That's the vision behind Vogue on Location, a journey in itself through the many spectacular voyages that the magazine took over the years. Spanning a century, this remarkable book include s dispatches and travel writing by journalistic icons like Jan Morris, Truman Capote, Lee Miller, Lesley Blanch, and Frances FitzGerald, as well as stunning editorials from legendary photographers like Irving Penn, Henry Clarke, Helmut Newton, Arthur Elgort, Mario Testino, Peter Lindbergh, and Annie Leibovitz. With historic reportage and landmark fashion shoots in far-flung locales like India, Iran, Morocco, Bali, Vogue on Location captures important moments in both travel and fashion history. An essential addition to any Vogue lover's shelf, Vogue on Location is sure to inspire a sense of fantasy and flight. ...Show more
$24.99
AUD
Category: Fashion | Series: Little Book of Fashion Ser.
The illustrated story of Christian Dior's early life, the brand's inception, the triumphs of the couture collections on the catwalk and the red carpet, and the brand's journey after the death of its founder.
$90.00
AUD
Category: Fashion
The Metropolitan Museum of Art Costume Institute's annual fashion exhibition is the most prestigious of its kind, featuring subjects that both reflect the zeitgeist and contribute to its creation. Each exhibition--from 2005's Chanel to 2011's Alexander McQueen: Savage Beauty and 2012's Schiaparelli and Prada: Impossible Conversations--creates a provocative and engaging narrative drawing hundreds of thousands of visitors. This updated edition includes material from 2015's China: Through the Looking Glass, 2018's Heavenly Bodies: Fashion and the Catholic Imagination (the most visited exhibition in the museum's history), and 2019's Camp: Notes on Fashion. The show's opening-night gala, produced in collaboration with Vogue magazine, is regularly referred to as the party of the year, and draws a glamorous A-list crowd, drawing an unrivaled mix of Hollywood fashion. This updated edition of Vogue and the Metropolitan Museum of Art Costume Institute once again invites you into the stunning spectacle that comes when fashion and art meet at The Met. ...Show more