$19.99
AUD
Category: Australia Non-Fiction
Spend a day with Australia's most vibrant and unique feathered friends. Full of splashing shorebirds, clattering cockatoos, parading penguins and greedy galahs, Busy Beaks is the perfect introduction to birds of all shapes and sizes.
$80.00
AUD
Category: Australia Non-Fiction
Roger Swainston is one of the foremost marine-life artists in the world, with more than 25 years of artistic and scientific endeavour. His paintings are renowned around the world for their accuracy and vibrancy.After training as a zoologist at the University of Western Australia, Swainston spent several years in the Department of Ichthyology at the Western Australian Museum, working on the taxonomy of fishes and the re-cataloguing of the museum's extensive collection of specimens. In the ensuing years he has taken part in scientific surveys of a wide range of environments- from the deep waters off the North West Shelf to the inshore waters of the southern coast of Australia and the coral reefs of Papua New Guinea. As expedition artist with a team of international scientists, he spent two months surveying the fish life of the remote Clipperton Atoll in the far eastern Pacific. Later he worked with the Natural History Museum of Paris and Pro-Natura International, portraying the biodiversity of the marine environments and freshwater streams of Vanuatu. More recently he has accompanied scientists surveying the biodiversity of northern Mozambique and Madagascar.Swainston has dived, snorkelled and painted fishes right around the coast of Australia and in many other locations worldwide, including the Mediterranean, Red Sea, Caribbean, and areas throughout the Indian and Pacific oceans. For many years he has closely monitored a number of sites on Ningaloo Reef, off Western Australia, spending countless hours under water drawing the reefs and observing and photographing fishes to produce panoramic scenes of the environments. He has also worked extensively with professional fishers around Australia, studying their catches and fishing methods.His work has been included in many well known field guides to fishes, including Sea Fishes of Southern Australia, Marine Fishes of North western Australia, Reef Fishes of New Guinea, Freshwater Fishes of New Guinea and Fishes of the Eastern Pacific. He has also illustrated major scientific works, such as Sharks and Rays of Australia and guides to the Emperors and Snappers of the world, as well as contributing illustrations to numerous other publications. His artworks have been used by numerous scientific institutions, including the Smithsonian Institute, the Food and Agriculture Organization of the United Nations (FAO), Australia's Commonwealth Scientific and Industrial Research Organisation (CSIRO), and the Natural History Museum of Paris, as well as many government environmental and fisheries agencies both in Australia and abroad.Swainston has held solo exhibitions in Sydney and Fremantle, and in France. His paintings are held by private collectors around the world, and by institutions including the Ministry of the Environment and the Musee des Arts et Traditions Populaire in France, the Oceanographic Institute of Monaco, the National Archives of Australia, and the Western Australian Museum. Several documentaries about his underwater work in the Red Sea and on Ningaloo Reef have been widely broadcast internationally.Roger Swainston presently lives and works in Fremantle, Western Australia, with his partner Catherine and their three children. ...Show more
$34.99
AUD
Category: Australia Non-Fiction
 From the best-selling author of The Commando and Born to Fight comes a fascinating investigation of modern warfare that combines methodical research and the fast-paced action of battle with the personal stories of the combatants on both sides of the line. Taking us from the suburbs of western Sydney and Australia's military army bases, to the battlefields of Afghanistan and Iraq, this is a remarkable book that reveals the as-yet untold story of the battle for Mosul and the secret involvement of Australians on both sides of the war - both our Commandos and Australian ISIS fighters. Mosul details the rise of ISIS influence in Australia, the Iran and Australia allegiance to fight Daesh and shows what led up to the battle and the ramifications that are still being felt at home - by our soldiers and the victims of that war. Ben Mckelvey has extraordinary access to SOOCOMD/2COMMANDO units - the most decorated modern Australian fighting unit; ISOF - Iraq's premier fighters; Yazidis women who had been slaves of ISIS; returned Commandos and their devastated families, and explains how petty criminals in Western Sydney became some of our worst jihadists who took their families to Iraq to fight for ISIS. Focusing on the stories of key figures like 2 Commando's Ian Turner and one of Australia's most infamous Jihadist, Khaled Sharrouf, Mckelvey takes us the heart of this brutal battle and brings history to life in an honest, thoughtful and compelling examination of modern warfare. A must-read for anyone interested in modern military history. ...Show more
$44.99
AUD
Category: History
Under the Rainbow is the life story of E.W. Cole, a colourful and much loved figure of 19th century Melbourne. Best remembered for his Funny Picture Books, his sense of the absurd and his marketing genius, his wonderful arcade was the first 'department store' in Melbourne, replete with a live orchestra, an aviary and monkeys alongside books, ornaments, art, curios and tearooms. But there was more to Cole than his merchandising prowess- he scandalised the clergy with his sacrilegious views about Christianity, campaigned passionately against the White Australia policy, and advocated education for all. Cole's journey from an impoverished sandwich seller on the streets of London to owner of one of the most memorable establishments of early Melbourne is remarkable. His passion for learning, insatiable curiosity, and enduring faith in the essential goodness of humanity make him a figure worth celebrating. More than 100 years after his death, Cole's story is a timely reminder that a little bit of goodness can go a long way. ...Show more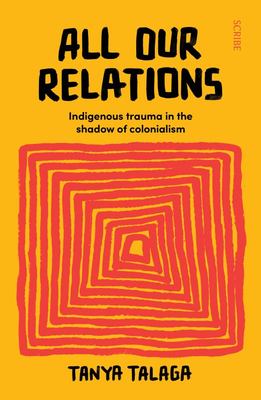 $27.99
AUD
Category: Australia Non-Fiction
The world's Indigenous communities are fighting to live and dying too young. In this vital and incisive work, Tanya Talaga explores intergenerational trauma and the alarming rise of youth suicide. From Northern Ontario to Nunavut, Norway, Brazil, Australia, and the United States, the Indigenous experien ce in colonised nations is startlingly similar and deeply disturbing. It is an experience marked by the violent separation of Peoples from the land, the separation of families, and the separation of individuals from traditional ways of life - all of which has culminated in a spiritual separation that has had an enduring impact on generations of Indigenous children. As a result of this colonial legacy, too many communities today lack access to the basic determinants of health - income, employment, education, a safe environment, health services - leading to a mental health and youth suicide crisis on a global scale. But, Talaga reminds us, First Peoples also share a history of resistance, resilience, and civil rights activism, from the Occupation of Alcatraz led by the Indians of All Tribes, to the Northern Ontario Stirland Lake Quiet Riot, to the Standing Rock protests against the Dakota Access Pipeline, which united Indigenous Nations from across Turtle Island in solidarity. All Our Relations is a powerful call for action, justice, and a better, more equitable world for all Indigenous Peoples. 'An essential work of nonfiction . . . Through storytelling, on-the-ground reporting, literature surveys, and plenty of statistics, Talaga demonstrates the extent to which Indigenous children continue to live under the full weight of colonial history . . . All children, she writes, 'need to know who their ancestors are, who their heroes and villains are.' In All Our Relations, Talaga restores that basic right to Indigenous children who have been robbed of it. And the rest of us, as an epigraph from author Thomas King makes clear, no longer have the excuse of saying we haven't heard this story. Talaga alone has told it twice now.' -Quill & Quire Praise for Seven Fallen Feathers- 'An urgent and unshakable portrait of the horrors faced by Indigenous teens going to school in Thunder Bay, Ontario, far from their homes and families . . . Talaga's incisive research and breathtaking storytelling could bring this community one step closer to the healing it deserves.' -Booklist, Starred Review Praise for Seven Fallen Feathers- 'Talaga's research is meticulous and her journalistic style is crisp and uncompromising . . . The book is heartbreaking and infuriating, both an important testament to the need for change and a call to action.' -Publishers Weekly Starred Review ...Show more
$34.99
AUD
Category: Australia Non-Fiction
The Original Australians tells the story of Australian Aboriginal history and society from its distant beginnings to the present day. From the wisdom and paintings of the Dreamtime, to the first contacts between Europeans and indigenous Australians, right through to modern times, it offers an insight in to the life and experiences of the world's oldest culture. The resilience and adaptability of Aboriginal people over millennia is one of the great human stories of all time. Josephine Flood answers the questions about Aboriginal Australia that Australians and visitors often ask: Where did the Aborigines come from and when? How did they survive in such a harsh environment? What was the traditional role of Aboriginal women? Why didn't colonists sign treaties with Aboriginal people? Were Aboriginal children "stolen?" Why are there so many problems in Aboriginal communities today? And many more. This rich account aims to understand both black and white perspectives and is fascinating reading for anyone who wants to discover Aboriginal Australia. This second edition is fully updated. ...Show more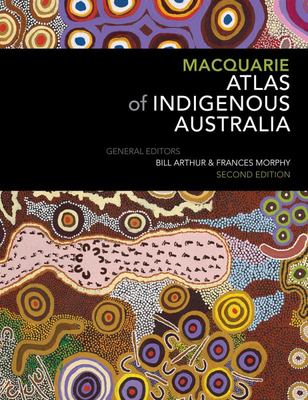 $79.99
AUD
Category: Australia Non-Fiction
'The Macquarie Atlas of Indigenous Australia has a place on the work table of every Australian student, on the coffee table of every Australian home and on the desk of every Australian political representative.' Senator Patrick Dodson The Macquarie Atlas of Indigenous Australia is a unique tool for expl oring and understanding the lives and cultures of Australia's First Peoples. An atlas can represent - in graphic form - a pattern of human activities in space and time. This second edition of the award-winning Macquarie Atlas of Indigenous Australia opens a window onto the landscape of Australian Aboriginal and Torres Strait Islander lives, from over 60 000 years ago to the present time. Each chapter has been extensively revised and updated by one or more experts in the field, under the general editorship of Bill Arthur and Frances Morphy of the Centre for Aboriginal Economic Policy Research at the Australian National University. The maps, which form the core of the book, are supplemented by explanatory text and numerous diagrams, photographs and illustrations, including Indigenous artworks. This book is a collaborative publication between the Australian National University (ANU), the Australian Bureau of Statistics (ABS) and Macquarie Dictionary. ...Show more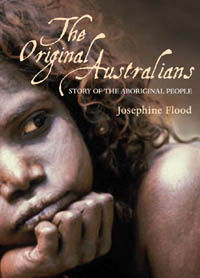 $39.95
AUD
Category: Australia Non-Fiction
This fascinating and intelligent volume tells the remarkable story of Australian Aboriginal history from its distant beginnings in the age of Dreamtime, through the first contact with Europeans and other outsiders, right up to the present day. "The Original Australians" offers stunning insights into the life and experiences of one of the world's oldest cultures. This volume also looks at some of the most commonly asked questions, such as where did the Aboriginal people come from? And how did they survive in such a harsh environment? As well as debunking common myths. It also attempts to look at Aboriginal history and culture from both black and white perspectives, in order to better understand its place in today's global society. ...Show more
$44.99
AUD
Category: Australia Non-Fiction
The transformation of central Melbourne since the since the 1980s is a global success story-or rather, many success stories. Public space has been incrementally reclaimed from cars and railyards, and street-life volumes have increased dramatically. From turning its back on the water, Melbourne has becom e a waterfront city. The decline of central city retailing has been turned around and the formerly negligible residential population is booming. The city has grown grown greener-literally, environmentally and politically. Laneways that were once filled with garbage are now filled with bars, housing and art. Always an urbane place, Melbourne has re-emerged as a city with a depth of character and urban buzz that is palpable, ineffable and unfinished. Urban Choreography: Melbourne 1985- documents and critiques the range of urban design transformations over this period, together with the key events, plans, projects, places and people involved. It seeks to understand the intermeshing of social, economic, political, environmental and aesthetic forces that drove and constrained these changes, and concludes by looking forward to the possibilities for another thirty years of change. 'Urban Choreography' invokes the idea that the shaping of these multiple movements could create chaos, but can be guided to work in synergy. ...Show more
$32.99
AUD
Category: Australia Non-Fiction | Series: Best Australian Political Cartoons Ser.
Welcome to 2020. Brexit, Trump, leadership challenges- those were the days. The Morrison government, after delivering its promised tax cuts, had only one thing on its policy mind- protecting its presumptive budget surplus. Sure, avoiding questions about such trifles as sports rorts, robodebt cock-ups, and water scams required an inordinate amount of energy. But, all in all, it must have seemed like a good time to take a holiday. Anyway, other people were on the fire hoses - terrified, exhausted, selfless - as south-east Australia gave us a glimpse of the looming slow-motion catastrophe of a rapidly heating world. Meanwhile, in a wet market in Wuhan, events were unfolding that would shake all our societies to the core and change our world forever. The mantle and burden of heroism was about to be passed to a new cast of ordinary people on a very different front line. Is this a time for joking? Too soon? Maybe we need the penetrating satirical intelligence and the dark, challenging humour of our political cartoonists more than ever. Featuring Dean Alston, Peter Broelman, Pat Campbell, Andrew Dyson, John Farmer, First Dog on the Moon, Matt Golding, Fiona Katauskas, Mark Knight, Jon Kudelka, Alan Moir, David Pope, David Rowe, Andrew Weldon, Cathy Wilcox, and many more ...   ...Show more
$39.99
AUD
Category: Australia Non-Fiction
Across Australia, early Europeans commented again and again that the land looked like a park. With extensive grassy patches and pathways, open woodlands and abundant wildlife, it evoked a country estate in England. Bill Gammage has discovered this was because Aboriginal people managed the land in a far more systematic and scientific fashion than we have ever realised. For over a decade, Gammage has examined written and visual records of the Australian landscape. He has uncovered an extraordinarily complex system of land management using fire and the life cycles of native plants to ensure plentiful wildlife and plant foods throughout the year. We know Aboriginal people spent far less time and effort than Europeans in securing food and shelter, and now we know how they did it. With details of land-management strategies from around Australia, The Biggest Estate on Earth rewrites the history of this continent, with huge implications for us today. Once Aboriginal people were no longer able to tend their country, it became overgrown and vulnerable to the hugely damaging bushfires we now experience. And what we think of as virgin bush in a national park is nothing of the kind. ...Show more